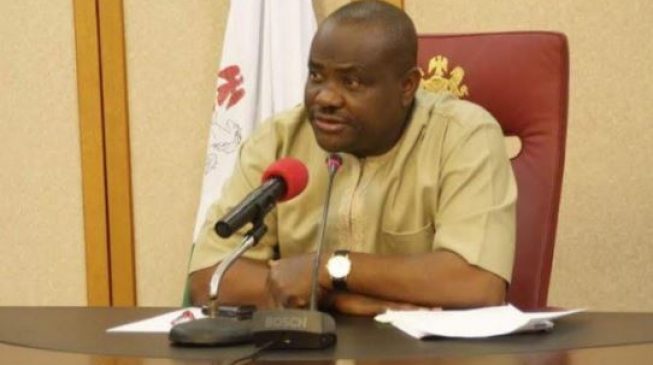 Nyesom Wike, governor of Rivers state, has alleged that the federal government is planning to set him up.
He said the government is planning to use its security agencies to plant implicating items on him whenever he travels abroad.
The governor said this on Sunday in a statement issued by Simeon Nwakaudu, his special assistant on electronic media.
"My investigation reveals that the federal government [is] using her security agencies is planning to set me up anytime I am travelling outside the country," he said.
"They plan to organise security to storm the hotel I am staying and say they found xyz cash in my possession; after which they would say I was arrested for currency trafficking or whatever offences outside the country.
"They will then precipitate crisis in my state and other parts of Nigeria. They will plan demonstrations to demonize me and claim I have gone outside to embarrass the country. The public odium is meant to smear me before my people and other Nigerians. It is unfortunate, wicked and unfair."
Wike likened the alleged plan to "what was once done to the late Chief DSP Alamieseigha".
The governor said he wants to alert the world of the "sinister plot" and being "a law-abiding citizen, any attempt to frame me up on trumped up charges or alleged offences is bound to fail".
He said: "What they are doing is just cheap politics. They want to intimidate the opposition into silence as they are already doing with their so-called 'looters' list'. It won't work. We can't all be intimidated."






TheCable