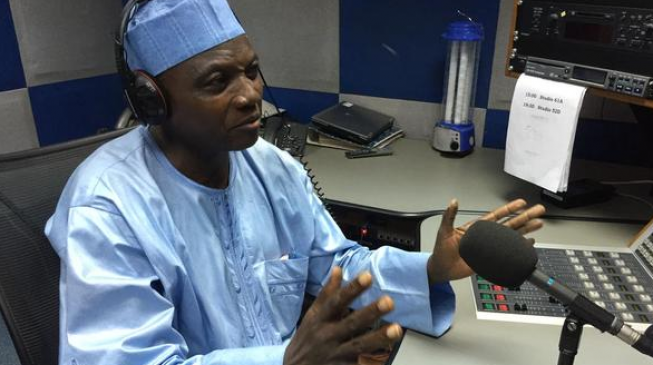 After one week of silence, the presidency has replied Theophilus Danjuma, a former minister of defence, who asked Nigerians todefend themselves against killers.
The retired general made the call at the maiden convocation of the Taraba State University in Jalingo.
Danjuma had accused the army of "bias", saying it had failed in its responsibility of securing the country from attacks.
"The armed forces are not neutral. They collude with the armed bandits. They kill people, kill Nigerians. They facilitate their movements, they cover them. If you depend on the armed forces to stop the killings you will all die one by one," he had said.
"The ethnic cleansing must stop in Taraba state, must stop in all the states of Nigeria. I ask everyone one of you to be alert and defend your territory, your state. You have nowhere else to go."
The statement generated controversy, with some groups calling on the federal government to prosecute the elder statesman for treason.
In a statement on Saturday, Garba Shehu, senior special assistant to the president on media and publicity, said Danjuma's comments could embolden criminal gangs.
Although Shehu did not mention the name of Danjuma, it was clear that he was referring to the retired general.
"The presidency is very worried that criminal gangs will feel justified in defying legal governing and democratic institutions, and authority of legitimately elected democratic government if unrestrained pronouncements are made," the statement read.
"Silence can be dignified, but sometimes it can be misinterpreted and exploited. It is both shocking and scary to hear the recent comments by a senior citizen calling for Nigerians to defend themselves.
"We advise former leaders to take advantage of the various fora where people with a history of national security can offer advice to the government without resorting to the exploitation of emotional sentiments.
"The civil war motto: 'TO KEEP NIGERIA ONE IS A TASK THAT MUST BE DONE' rings very timely at this time in our nation's history. We must be careful to avoid the mess that destroyed other African countries like Somalia."






TheCable