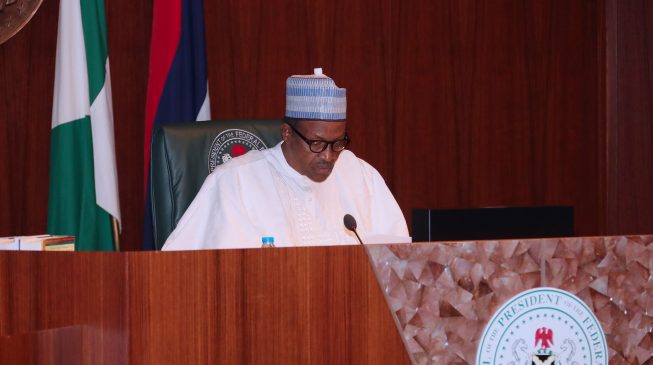 The Alliance for New Nigeria (ANN), one of the newly registered political parties, has described the approval for the release of $1bn for procurement of equipment to fight Boko Haram as the height of impunity.
Last month, Mansur Dan Ali, minister of defence, announced that Buhari had given the approval.
Dan Ali's comment sparked criticism, with many asking how the president could take such decision without consulting the national assembly.
In a statement, John Itodo, a member of the national executive committee (NEC) of ANN, said the All Progressives Congress (APC) is trying to outdo the Peoples Democratic Party (PDP) in "perpetration of illegalities".
Itodo said the failure of the president to inform the national assembly until he approved the release of the money, amounts to disregard for the constitution.
"The present APC government has been trying to outdo the former PDP government in terms of perpetration of illegalities," the statement read.
"This same APC, when in opposition, vehemently attacked the former President Goodluck Jonathan, for making approvals from the excess crude account, yet he never made this type of approval for which the former president was nearly lynched, albeit literally."
ANN said though the APC came into power on the strength of message of change, nothing in the mode of operation of the party has shown that it is ready to effect changes that will affect the life of Nigerians positively.
"We know the APC is building a financial war-chest for the 2019 presidential election," the statement added.
"It is now left to Nigerians to resist these fraudulent approvals and we are calling on the national assembly to launch an investigation to this latest approval and punish, accordingly, any constitutional infraction."