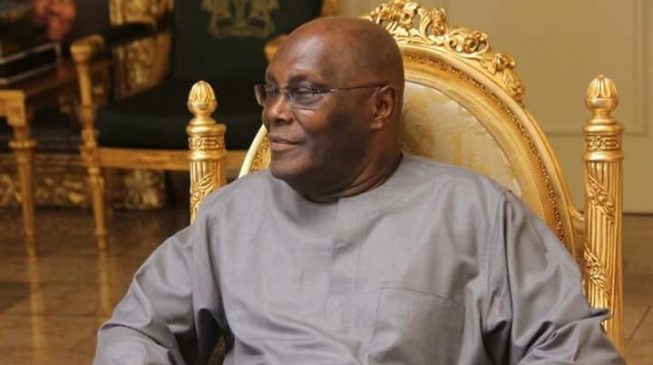 The Muslim Rights Concern (MURIC) has described the controversial comment made by President Muhammadu Buhari regarding some Nigerian youth as "apt, precise and succinct".
Speaking at the Commonwealth Business Forum in Westminster on Wednesday, the president said some Nigerian youth have not been to school but
are waiting on oil money.
The statement generated the hashtag #LazyNigerianYouth on social media, and sparked a lot of controversy.
However, in a statement on Monday, Ishaq Akintola, director of the group, said Buhari is not the first Nigerian leader to describe people as lazy.
He listed former Vice-President Atiku Abubakar; Seriake Dickson, governor of Bayelsa state; and ex-military President Ibrahim Babangida as some of those who have allegedly cast aspersions on Nigerians.
"The problem with Nigerians is that they always run away from reality. Not known for verbosity, our president has hit the nail on the head," the statement read.
"The Muslim Rights Concern (MURIC) contends that the president's description of the Nigerian situation regarding its youths was apt, precise and succinct. Many of our youths are lazy but we don't want to admit it. Instead of commending this truthful leader, we started calling him names.
"Nigerians need to contextualise the president's comment. We have seen many youths functioning as political thugs as the 2019 general elections approach. What of the 'agberos' or touts who have now spilled out of motor parks unto the streets and bus stops? What responsible work are they doing? Are they not youths?
"We have forgotten that Buhari is not the only leader who described Nigerians and the youth in particular in this manner. Governor Dickson in a media chat on 17th may, 2016 was alleged to have said, 'Bayelsans are so lazy, they want everything free, they don't want to work'.
"The 25th September 2017 edition of a northern-based newspaper also reportedly quoted Alhaji Atiku Abubakar as saying, "Northerners are lazy" while General Babangida (rtd) allegedly opined during a BBC Hausa service interview of 16th April, 2010, The Nigerian youth is useless, cannot lead.
"Senator Shehu Sani added flavour to this in December 2017 when he reportedly said 'Northerners are lazy and unproductive'."