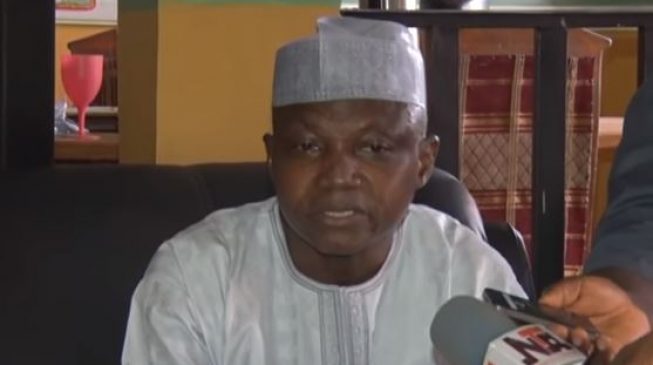 Garba Shehu, senior special assistant to the president on media, says the approval of $1 billion by his principal for the purchase of weapons to combat the Boko Haram insurgency is not final.
On Wednesday, Masur Dan-Ali, minister of defence, said President Muhammadu Buhari approved the sum of $1 billion for the purchase of equipment for the military.
The announcement sparked outrage and criticisms from the public.
Thereafter, the Peoples Democratic Party (PDP) accused the president of approving the funds for selfish reasons.
But speaking on Sunrise Daily, a Channels Television programme on Friday, Shehu said a draft bill will be sent to the national assembly for consideration and approval.
The spokesman said Buhari will not breach the constitution.
"The process has begun, it's not concluded, therefore, everyone will be involved. Mr President will not breach the constitution of this country. Approval at that level is granted, there is nothing controversial," Shehu said.
"The attorney-general will bring a draft bill to FEC, the president will approve and then say take it to the national assembly. The draft budget before it got to the national assembly, the FEC signed and approved it.
"People will say when you've defeated Boko Haram why do you need funds but if you check around, all over the world, the countries do most spending in peace time.
"There is police and there is also the military. It's going to touch on every aspect of security in the country. We are not talking about buying footwear or uniforms which is routine. We'll re-equip the military that has depleted much of its stock fighting criminality, insurgency and terrorism across the country.
"We need this money to restock. The Nigerian army, the police, they ought to have arms that they can use in situations where they are needed. It's not as if we have no idea of what to do with this money, it is also true there is still some finishing jobs to be done to Boko Haram."






TheCable