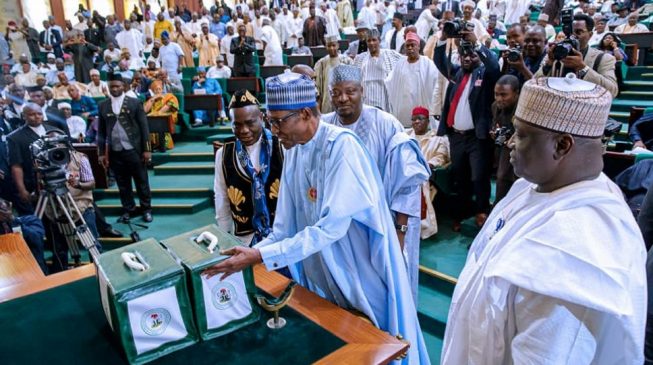 Lawmakers in both chambers of the national assembly failed to pass the 2018 appropriation bill on Tuesday as promised.
In March, the leadership of the national assembly said the appropriation bill would be passed on April 24.
Yakubu Dogara, speaker of the house of representatives, had announced the decision during plenary on that day.
He had said both the senate and house had agreed that the budget would be presented on April 19 and passed on April 24.
However, no issue regarding the budget was brought up in both the senate and the house of representatives on Tuesday.
Prior to the announcement, President Muhammadu Buhari had given ministries, department and agencies a deadline to submit details of their budget estimate to the national assembly.
There had been complaints from the lawmakers that the MDAs were frustrating their efforts to pass the pass the budget in time.
The budget is estimated at N8.6 trillion.