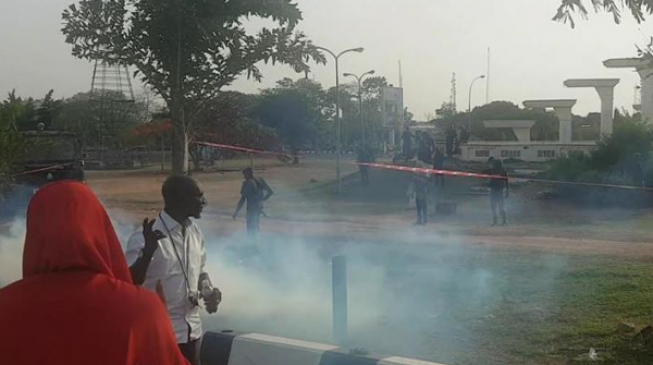 An attempt by the BringBackOurGirls (BBOG) movement to engage in a sit-out at the Unity Fountain in Abuja was thwarted by the Nigerian police on Monday.
Edith Yassin, a member of the movement, told TheCable that "the police shot tear gas at us point blank".
"We did not cross their line. We simply crossed the road to sit on the ground as we have done since April 13 when they took our chairs and cordoned the Unity Fountain. Why are they barring us from the fountain? No reason given."
Yassin confirmed that no BBOG member was injured during the incident.
"Thank God there was none. Apart from severe tear gas inhalation; it is divine that there were few vehicles on the road when it happened, she said."