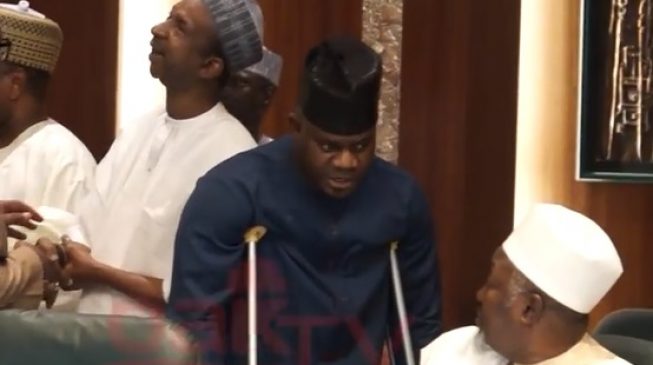 Yahaya Bello, governor of Kogi state, on Tuesday moved around with the aid of crutches during the All Progressives Congress (APC) governors meeting with President Muhammadu Buhari.
The meeting took place at the presidential villa, Abuja.
The governor was said to have been involved in an accident during the Easter holiday.
In the video, Bello could be seen deliberating with his counterparts on the tenure elongation of John Oyegun, chairman of the APC.
Video credit: OakTV