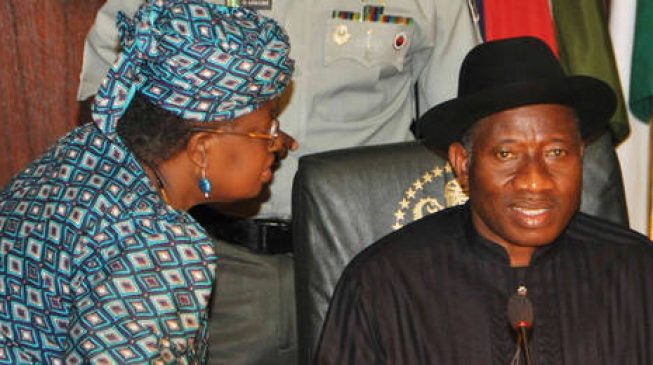 Ngozi Okonjo-Iweala, former minister of finance, said contrary to claims of negligence, ex-President Goodluck Jonathan was concerned about the kidnap of the Chibok schoolgirls.
According to THISDAY, Okonjo-Iweala described Jonathan's reaction to the incident in her yet to be released book titled 'Fighting Corruption is Dangerous –The Story Behind the Headlines'.
Jonathan has been accused of not acting promptly following the kidnap of over 200 hundred girls from Government Girls Secondary School, Chibok, Borno state, in April 2014.
But Okonjo-Iweala was quoted as saying that Jonathan called her on the phone while she was in Mexico, a day after the abduction.
According to the former minister, Jonathan said he was unperturbed about what was being said about him, noting that his priority was to ensure that the girls were rescued alive.
"When the President came to the phone, he sounded tired. It was easy to sense the fatigue in his voice," Okonjo-Iweala wrote.
"I told him what I had heard in Mexico and the reaction of the participants.
"The President confirmed that the kidnapping had happened, that they were still trying to determine with the state authorities exactly what happened, and that the total number of girls taken was still not known."
Okonjo-Iweala quoted Jonathan as saying: "CME, we must get those girls out alive. I don't care what they say about me. But I don't want those girls dead. We must get them back alive."





TheCable