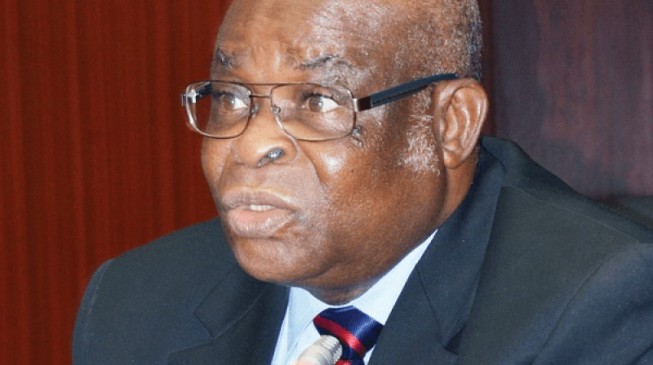 Walter Onnoghen, chief justice of Nigeria, on Monday, warned judicial officers to refrain from commenting on matters of public interest on social media.
The CJN, who handed down the warning at the first biannual lecture of the Lagos state judiciary held at Lagos City Hall, also admonished judges to henceforth ensure the removal of their personal information online.
He asked them to as well, desist from uploading pictures of their holiday and personal activities on social media.
He said judges who are desirous of discussing public matters on the social media can only do so without revealing their identity.
Onnoghen, represented by Olabode Rhodes-Vivour, justice of the supreme court, also called for the study of law in the university to be made a second degree in view of the low standard of education in Nigeria.
Speaking on the theme, "Judicial Standards, Integrity, Respect and Public Perception: A Comparative Analysis From Independence In 1960 Into The Present Millennium," Onnoghen said lawyers who wanted to be appointed into the bench, in addition to 10 years post call requirement, should also be mandated to have post graduate diploma.
These, according to the CJN, would go along way in further advancing the frontiers o f justice delivery in the country.
In her remarks, Opeyemi Oke, Lagos state chief judge, said the lecture was aimed at facilitating closer interaction between the judiciary and the bar.
"The idea of today's topic is intended to be thought provoking and to prompt stakeholders in the administration of justice sector to critically assess judicial performance and standards over the years whilst also inspiring judicial reform initiatives," the CJ said.
She also lauded Akinwumi Ambode, Lagos state governor, for supporting reforms being implemented in the state judiciary, describing him as a man of vision who is known for his pursuit of excellence and international best standards in every area of his administration.




TheCable