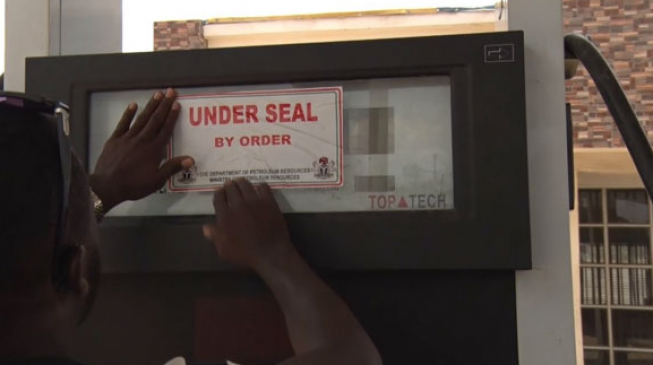 The Department of Petroleum Resources (DPR), Eket field office, Akwa Ibom, has sealed 44 fuel stations for failing to renew their licenses when it expired two years ago.
Tamunoiminabo Kingsley-Sundaye, DPR operations controller in Akwa Ibom, made this known while speaking to NAN on Monday.
He said the filling stations were sealed when the department carried out a routine inspection of filling stations in Uyo and its environs.
"The department has sealed 44 filling stations for refusing to renew their licenses in the state," he said.
"If marketers do not renew their licenses, it means that they are doing illegal business in the state within the period their licenses had expired.
"Because there is no license or approval that covers the marketer, whatever business he or she was doing at that period, they are liable under the law."
According to Kingsley-Sundaye, some of the offenders have started submitting applications to renew their licenses and some of the applications have been processed and sent to head office for issuance of a license.
He said fuel stations that fail to renew their licenses will pay a fine of N250,000 and still pay their regular fees to the federal government.
The operations controller said the department gave marketers three months' notice before enforcing license renewal in the state.
He advised the marketers to always submit their documents for renewal three months before expiration.
The managers of some of the sealed fuel stations refused to comment when NAN visited their stations.
However, Aniete Bassey, a marketer at Matelbot Oil Nigeria Ltd., complained about the delay in acquiring tax clearance from the Federal Inland Revenue Service (FIRS) office in Uyo.



TheCable