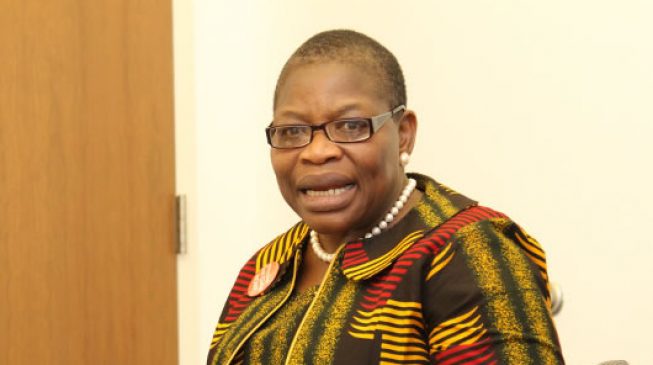 Oby Ezekwesili, former minister of education, says Festus Keyamo, a senior advocate of Nigeria (SAN), should not defend the anti-corruption efforts of the federal government.
Ezekwesili said this on Monday when they both appeared as guests on Sunrise Daily, a programme on Channels TV.
Keyamo, spokesman for President Muhammadu Buhari's 2019 campaign, had argued that the fight against corruption was not one-sided and that the federal government was trying its best.
"It is immoral for someone to say because you have not caught all the thieves, you should leave the ones you've caught," he had said.
"I mean it's immoral. Let's not go there at all.
"We are not there yet, I agree, but we have left where we were in 2015, nobody can doubt that."
But Ezekwesili cautioned him not to defend what was "indefensible".
She said: "In the fight against corruption, especially in a society where it has become systematic, you need the public endorsement that indeed there is a fight against corruption.
"This administration lost it in its own, by all of what you are defending.
"You shouldn't defend what you are defending, Festus. Indefensible. Most Nigerians were hoping that finally with this administration, we will be effective with judicial outcomes on corruption that it will send the very important deterrent that we need in our country.
"But the government by its multiple contradictions ended up sending a signal to the citizens that we are not ready."
She argued that premium dignity is the basis of society and proposed that the government should make it clear to Nigerians that "it actually considers the life of a citizen more important than a barrel of oil".