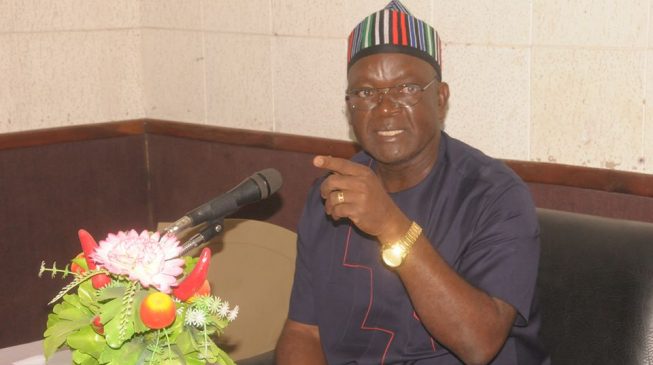 Samuel Ortom, governor of Benue state, says he has no plan to leave the All Progressives Congress (APC).
Ortom said this in Sunday while reacting to a report naming him as among APC leaders planning to defect to another political party.
Benue has witnessed several killings in 2018, with some accusing the APC-led federal government of failing to make adequate efforts to address the crisis.
Ortom, however, said his concern is to restore security in Benue and seek justice for victims of the killings.
A statement from Terver Akase, chief press secretary to the governor, added that Ortom enjoys cordial working relationship with other leaders of the party at the local, state and national levels.
It described the report on the planned defection as the "handiwork of detractors playing politics with the blood of the people."
"The report which is obviously sponsored is not only false but also misleading. Governor Ortom has no intention to leave APC for another party and has not consulted anyone on the matter," the statement read.
"There is no cause to warrant his defection to another party."
The governor also said he appreciates the efforts being made by President Muhammadu Buhari in ending the conflicts in the state.
He also said the killings in Benue began during the past administrations in the state, under the Peoples Democratic Party (PDP).
He said: "It must be noted that the killings predate the APC as a party and the present administration. The governor's focus is on solving the problem in collaboration with other stakeholders.
"Fortunately, President Buhari has responded positively by sending troops and other security operatives to chase away the armed militia from Benue communities."