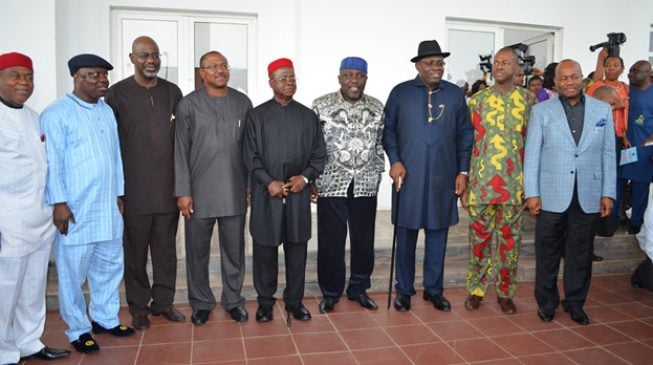 The Nigeria Extractive Industries Transparency Initiative (NEITI), says states in the federation will be unable to execute their budgets or may have to increase borrowing because projected revenue is less than planned spending.
In its quarterly review released on Thursday, NEITI said projected revenue for the 36 states was derived by summing up total projected internally generated revenue (IGR) with projected net federation account allocation committee (FAAC) disbursement.
The percentage growth rates of projected IGR and FAAC disbursement between 2016 and 2017 were also added to actual figures for IGR and disbursements in 2017 based on the assumption that growth rate in 2018 would remain constant.
"The budget of all states completely outstrips their projected total revenues. The gap between projected total revenue and budgets is small in some states such as Kano, Enugu, Delta and Bayelsa. In these states, projected revenue is at least 60% of the budgets," the NEITI report read.
"However, in 18 states, projected revenue is less than 40% of budgets (Adamawa, Akwa Ibom, Anambra, Bauchi, Benue, Borno, Cross River, Ebonyi, Imo, Katsina, Kebbi, Kwara, Ogun, Osun, Oyo, Plateau, Sokoto and Zamfara).
In the case of Cross River, the projected revenue (N53.8 billion) is four percent of the projected spending (N1.3 trillion), the
highest ever budgeted by a state
in Nigeria's history — a situation the report described as chronic.
"These conditions will ultimately result in a situation where the states will either not be able to execute their budgets or they will have to increase their borrowing."
Kwara, Enugu, Benue, Ondo, Kano and 21 other states received between N10 billion and 20 billion.
Five other states, including Lagos, Akwa Ibom and Delta, received over N20 billion as allocation.
A breakdown of the figures showed that five states received less than N10 billion as FAAC disbursement in the first quarter of 2018. Cross River received N8.41 billion.
Speaking at the conference of the Chartered Institute of Taxation of Nigeria (CITN) on Wednesday, Vice-President Yemi Osinbajo said
most states cannot survive
without federal allocation.