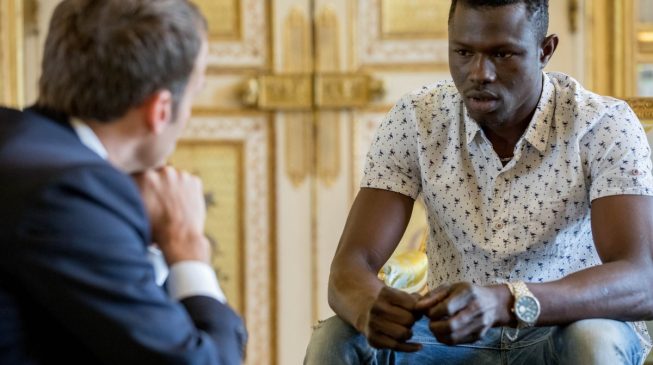 Emmanuel Macron, French President, has made a citizenship offer to Mamoudou Gassama, an undocumented immigrant from Mali.
Gassama saved a four-year-old child dangling from a fourth-floor balcony of a Paris apartment.
The rescue took place on Saturday in northern Paris. Firefighters arrived at the scene to find that the child had already been rescued.
The video of the incident has gone viral on social media and many have likened him to spiderman, a fictional superhero.
Macron on Monday praised the Malian for his "exceptional act," saying his act of bravery has opened the door to French citizenship.
He said Gassama has "become an example" after "millions of people" viewed the rescue video.
He said: "It's normal that the nation be grateful. We're going to regularise all your papers and if you wish, we will initiate a naturalisation procedure so that you can become French, if you so desire."
Shortly after meeting with Gassama, Macron posted on Twitter that the Paris fire brigade "was ready to welcome" him in their ranks – should he wish to apply.
When reporters tracked down Gassama 24 hours after the heroic rescue, he said he had acted without thinking.