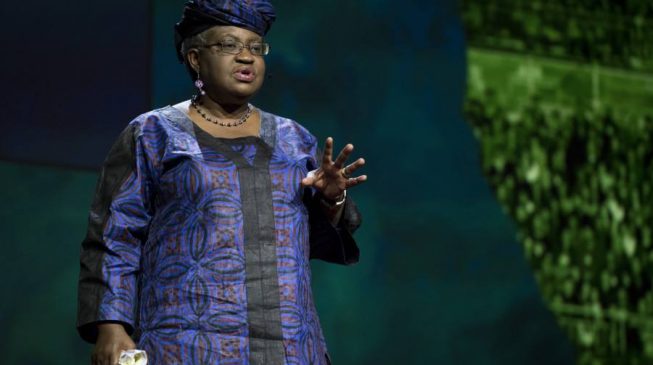 Yusuf Galambi, a former member of the house of representatives, says the national assembly never asked for a bribe to pass the 2015 budget.
Ngozi Okonjo-Iweala, former minister of finance, had written in her book — 'Fighting Corruption is Dangerous: The Story Behind the Headlines' — that the lawmakers increased the 2015 budget by N17billion before it was passed.
Her published account was misconstrued by many, one of whom is Galambi, who served as a member of the appropriation committees in 2015.
Speaking with journalists on Sunday, Galambi, who represented Gwaram federal constituency in Jigawa state, said: "I was a member of the appropriation committee in 2015 and to my belief and knowledge, I am unaware of any single kobo given to any member during the said period to facilitate passage of 2015 budget.
"I am optimistic that she knows the persons she presented the said money to. I also implore the financial graft agencies to wade in by questioning her over the allegation of corruption."
OKONJO-IWEALA SAYS SHE NEVER TALKED ABOUT BRIBE
Reacting to the misunderstanding via her Twitter handle, Okonjo-Iweala said rather than reporting the facts contained in the book, "mischief makers are trying to distort" what is written in it.
She said the N17 billion in question was an additional fund added to the lawmakers' budget and not a bribe.
Okonjo-Iweala wrote: "In the case of the N17billion, the book does not talk of bribe. It indicates that lawmakers increased the budget by N17 billion and we had to accept that to move on; hence, the term "price to pay".
"The reason for discussing what happened is that this approach needs to change. The country must clear up and clarify its budget process for the future to improve.
"Those like Hon Gbajabiamiala trying to introduce lies that myself and my aides put in our own projects and lawmakers were fighting with me on that basis are playing their usual cynical games and Nigerians are tired of that!
"Lies obscure the country's problems and do not allow us to improve. There were and there still are politicians in the national assembly trying to do the right thing. The book also points that out.
"Such well meaning legislators should not allow their strident colleagues to twist matters and divert attention from the need to improve the country's budget process so our young people can see a better side of their country."



TheCable