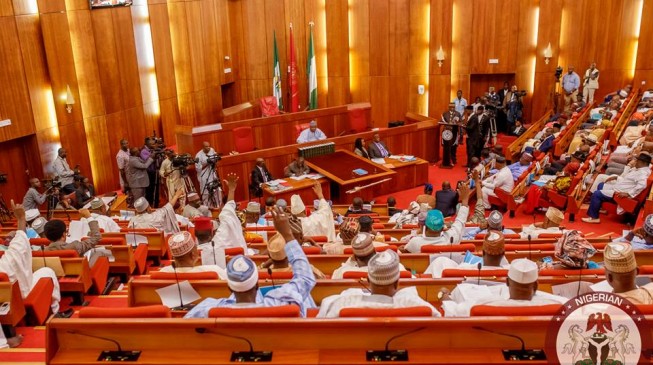 The Nigerian Communications Commission (NCC) and telecommunication operators have been invited to face the senate committee on communications over the issue of unsolicited adverts and dropped calls.
The Consumer Protection Council (CPC) and the Association of Advertising Practitioners of Nigeria (AAPN) were also invited by the senate.
The upper legislative chamber also asked the NCC to sanction any entity that abuses regulatory guidelines.
The resolution was sequel to a motion sponsored by Yahaya Abdullahi, senator representing Kebbi north.
Abdullahi said operators have not done enough to educate Nigerians on how the Do-Not-Disturb (DND) code works.
"Though the service providers have been reaping huge revenues from their investments, Nigerians have not enjoyed commensurate quality of services," the senator said.
"Worried about the increased incidence of dropped calls, unaccounted disappearance of airtime from devices, weak signals across networks and false report of unavailable call destinations.
"The issue of frequent unsolicited calls, product and programme promos, as well as instances of tricking Nigerians to subscribe to riddles and jokes, indiscriminate religious contents and caller tunes that sometimes offend subscribers sensibilities
"With high tariffs and an estimated 150 million subscribers in the country, the four leading operators within the industry, namely MTN, (53.4 million), Airtel (38.3 million), Globacom (38.2 million) and 9Mobile the companies are yet to fully integrate themselves into the larger Nigerian economy in ways that could provide opportunities for Nigerians to benefit from their operations."
The motion was adopted after it was put to a voice vote by Senate President Bukola Saraki.




TheCable