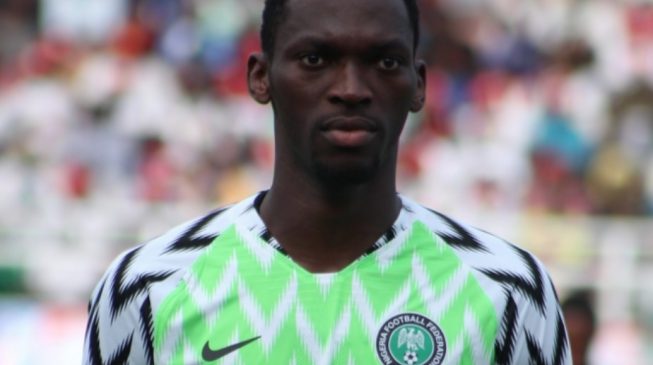 Simeon Nwankwo, Super Eagles debutant, says he is not obsessed with going to the World Cup.
The striker said he is not worried by the pressure of securing an inclusion in the final 23-man squad.
"It's not an obsession for me. The only thing I have to control is that I have to focus on playing, in training, I have to be focused on doing the best when given the opportunity," Nwankwo told TheCable.
"If I get the opportunity to feature in Russia, it's going to be a dream come true for me because it's the biggest in every footballer's career.
Nwankwo told TheCable that he was nervous in his first game for the Super Eagles.
"It was a good game for me but I was a little bit nervous in the start," he said.
"Having dreamt about it for a long time and been able to live the dream, I think it was something positive and I hope I can go from there."
Nwankwo said "it's a thing of joy and satisfaction" for him to get called-up to the national team.
He said: "This is a team, one big family that has been doing great things together and I just came into the family and I am enjoying every bit of the moment.
"Every moment I have spent here has been fantastic. I was warmly welcomed by everybody and I hope we can keep doing things together and keep adapting to the system, learning more and becoming part of them."
The 26-year-old said the players are not under pressure ahead of the World Cup.
"There's no pressure anywhere in the team to perform. The mood in camp has been fantastic," he said.
"All we need to do is focus on training well, playing well and have fun and take a game at a go."




TheCable