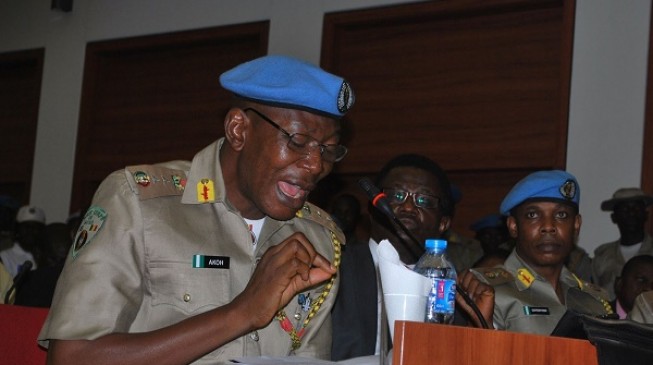 Dickson Akoh, national commandant, Peace Corps of Nigeria (PCN), says the organisation is not yet dead.
Akoh said on Monday that the corps would remain focused and not be distracted in spite of the debate on the PCN bill.
He said: "Without any fear of contradiction let me say it loud and clear that the Nigerian Peace Corps Establishment Bill is not dead as widely publicised.
"The core mandate of Nigerian Peace Corps is to develop, empower and provide gainful employment for the youths in order to facilitate peace, volunteerism, community services and nation-building."
Akoh said the passage of the bill by the two chambers of the national assembly was met with jubilation as it rekindled hopes of young people.
He expressed optimism that President Muhammadu Buhari would use the bill as a vehicle to redeem part of his electoral promises to provide job opportunities.
Akoh said: "The drama that played out on Thursday, May 24, this year, on the floor of the house of representatives during the second reading of the debate of the overriding process is not only a denial of Nigerian youth but it exposed the diversity among political elites.
"It is indeed a pity that the whole world watched the proceedings as the outcome was a clear case of appropriate and reprobate because of subtle threats anchored on political interest."
The national commandant appreciated those who voted in favour of the bill, saying they demonstrated uncommon patriotism, courage and love for the Nigerian youth and development of the nation.
He recalled that the freedom of information bill was passed and was denied assent by the then president, saying the national assembly did not bother to override the veto.
Akoh said PCN remains on course and focused in commitment to nation building and services to society.
He said: "The 'never-say-die' spirit of the corps shall overcome this temporary setback, as we are diligently consulting and engaging stakeholders to resolve challenges facing the organisation.
"The bill still stands validly passed and may still be assented to by any president of the Federal Republic of Nigeria."



TheCable