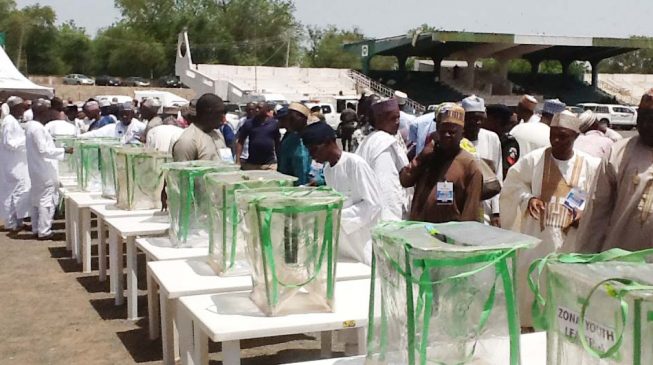 The All Progressives Congress (APC) says about 6,800 delegates will participate in its national convention.
The convention is scheduled to take place in Abuja on June 23. The ruling party will be electing its executives at the national level.
Speaking with journalists on Thursday, Victor Ndoma-Egba, secretary of the convention committee, said in all, about 8,000 are expected to come for the event.
He refuted rumours that the party did not have funds for the convention.
"We are expecting about 6,800 plus delegates. Of course, you know that we will have observers, vendors, the media, and entertainers. In all, you should expect about 8,000 people," Ndoma-Egba said.
"The convention will hold on the 23rd of June as planned. Nothing has happened to suggest the contrary. So, I can say categorically that the convention is going ahead.
"We are hoping to resolve those issues before the convention, especially in states where we have court processes. We are working to resolve them in one way or the other. This is politics and at the end of the day, you must leave a window open for harmonisation and reconciliation."
The secretary said appeal committee is working to resolve the issues that arose from the party's congresses that held in May.
"The screening committee finished its assignment yesterday. As we speak, the screening appeals committee is sitting," Ndoma-Egba said.
"After the screening, there is the appeals panel to review the cases of those who feel aggrieved with the outcome of the screening committee assignment."



TheCable