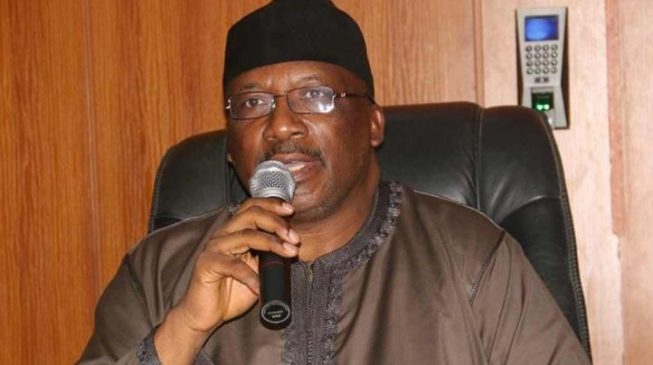 Abdulrahman Dambazau, minister of interior, says good governance is the solution to the security issues in Zamfara state.
The state has been recording cases of killings and banditry in recent times.
Last week, Abdulaziz Yari, governor of Zamfara, said he is helpless over the security situation in the state, describing his status as chief security officer (CSO) as a
"mere appellation".
"We have been facing serious security challenges over the years but in spite of being governor and chief security officer of the state, I cannot direct security officers on what to do nor sanction them when they err," the governor had said.
Speaking at the opening of the 67th International Press Institute Congress in Abuja on Thursday, Dambazau said it is bad governance for the governor to say he is withdrawing as chief security officer.
"Good governance is the final solution to the security challenges in Zamfara, it is not the number of soldiers," the minister said.
"It is not good governance for the governor of Zamfara to say he is withdrawing as chief security officer.
"Even if he is given all the soldiers in the world, he can't use those forces to deal with those issues."
Dambazau also said a situation room has been established to monitor and check the influx of foreigners into the country.
"The ministry of interior has established a situation room that is connected to the border posts that will enable effective monitoring of what is happening at our borders," he said.
"I will also be able to see what is happening from that situation room."