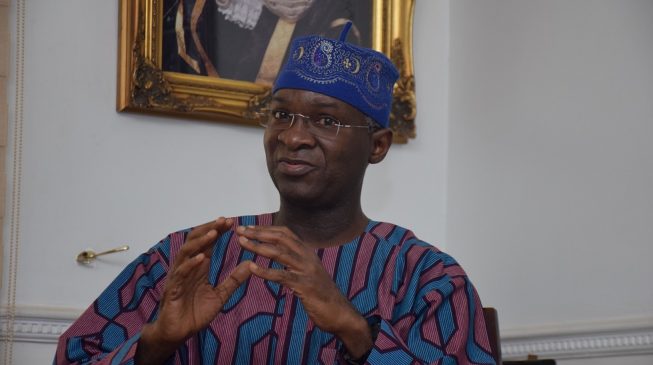 Ahmed Isah, prominent rights activist, better known as "Ordinary President", says Babatunde Fashola, minister of power, works and housing, should not be given access to a generator.
Speaking in Abuja at a townhall meeting on the power sector, organised by the Shehu Musa Yar'Adua Foundation, on Monday, Isah said Nigerians are battling epileptic power supply because influential personalities have other means of generating power.
He also said generator sets should be banned from the country, while lamenting that "even the presidential villa operates with electricity from generator set always."
"Go to the federal secretariat, what they use is generator. Go to the minister of power's office; generator. Go to the presidential villa; generator," he said.
"They should ban the use of generator and we will see how things will improve. They should make sure that the minister of power will be denied generator. Same with his relatives. There should be no more importation of generator and generator spare parts into the country.
"The epileptic power supply in the country is not affecting the 'big men' yet and that is why they haven't done anything about it yet."
Isah asked President Muhammadu Buhari to sack Fashola, saying as a lawyer, he "knows nothing" about the power sector.
"They took a lawyer to be in charge of power, what does he know? He should be removed because since he assumed office he lacks direction. What does he know about electricity?" Isah asked.
Also speaking, Babatunde Irukera, director-general of Consumer Protection Council (CPC), said the council's concern in the power sector is with regards to service quality, accountability and responsiveness."
"The biggest challenges people experience in the power sector are arbitrary billing, their complaints not being addressed, and not get services commensurate to what they pay. If we can address these, the vast challenges from the sector will be diminished," he said.