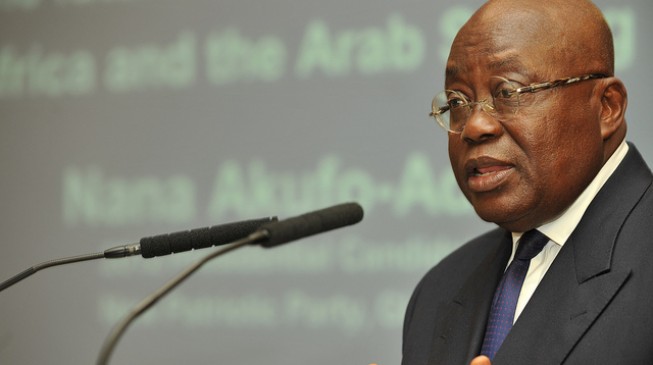 President Nana Akufo-Addo of Ghana has relieved Charlotte Osel, head of the country's Electoral Commission, of her duties.
Also sacked were Amadu Sulley and Georgina Opoku Amankwah, Osel's deputies.
The president took the action based on the recommendation of a panel which investigated allegations levelled against the trio.
The panel was set up by the nation's chief justice.
Mustapha Abdul-Hamid, the country's minister of information, said the president thanked them for their services.
"The president of the Republic, Nana Addo Dankwa Akufo-Addo, has, on Thursday, 28th June, 2018, removed from office the Chairperson of the Electoral Commission, Mrs Charlotte Osel, and her two deputies, Mr. Amadu Sulley and Ms. Georgina Opoku Amankwah, with immediate effect," the statement read .
"This was after the committee set up by the Chief Justice, Justice Sophia Akuffo, pursuant to Article 146(4) of the Constitution, to investigate separate complaints brought against the three persons by Ghanaian citizens, recommended their removal from office.
"The committee recommended their removal on the basis of stated misbehaviOur and incompetence, pursuant to Article 146(1) of the Constitution.
"The provisions of Article 146(9) of the Constitution require the President of the Republic to act in accordance with the recommendations of the Committee.
"President Akufo-Addo has directed the three persons to hand over their respective schedules to the Director for Human Resource and General Services of the Electoral Commission, and thanked them for their services to the nation."
TheCable