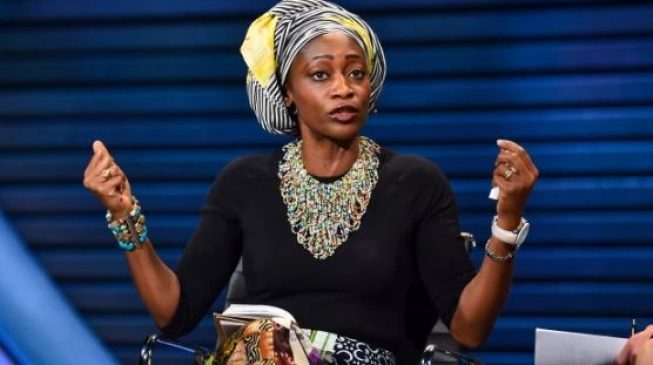 Hafsat Abiola-Costello, daughter of late MKO Abiola, has denied criticising former Presidents Olusegun Obasanjo, Goodluck Jonathan and critics of the current administration.
In a statement on Monday, Hafsat said it is not her style to attack those who are against the current administration.
She appreciated the honour bestowed on her father by President Muhammadu Buhari, commending the current administration for its economic effort.
"My attention has been drawn to an article circulating on social media titled "Hafsat Abiola-Castelo (sic) response to critics" or "Hafsat Abiola Goes Ballistic" that is attributed to me that I did not write.
"I continue to express my deepest appreciation to President Muhammadu Buhari for the validation of June 12 and the conferment of Nigeria's highest honour on my father, Bashorun MKO Abiola and the second highest honour on his running mate, Baba Gana Kingibe, and the people's defender, Gani Fawehinmi.
"I also see how the shift in the allocation of resources by this administration is better for the diversification of our economy and for economic development.
"However, it is not my way to attack anyone who is opposed to the current administration, which this falsely attributed article does. I respect the right that each individual has to form his/her political opinion too much to do that.
"My prayer is that we do that which is best for our country in the coming election. May we have the wisdom to discern the sincere from the insincere; the committed from the unreliable; the doer from those who may say what we want to hear but lack the courage to act in our collective interests."



TheCable