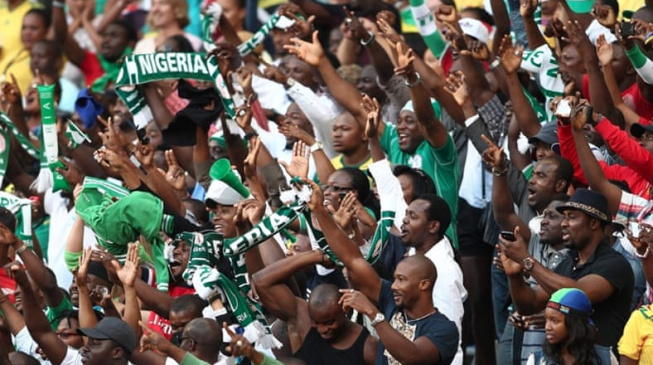 Remote Control, like power, will change hands in many homes across the globe as the 21st edition of the FIFA World Cup kicks off in Russia.
For the next 32 days Zee World-viewing ladies (and some men) and Cartoon Network-watching children (and some men) will have to come to terms with the reality that a new sheriff is in town!
From Adidas to Panama to Kuz'Mich to Zabivaka, TheCable takes you on an alphabetical guide to the number one sporting event in the world.
A is for Adidas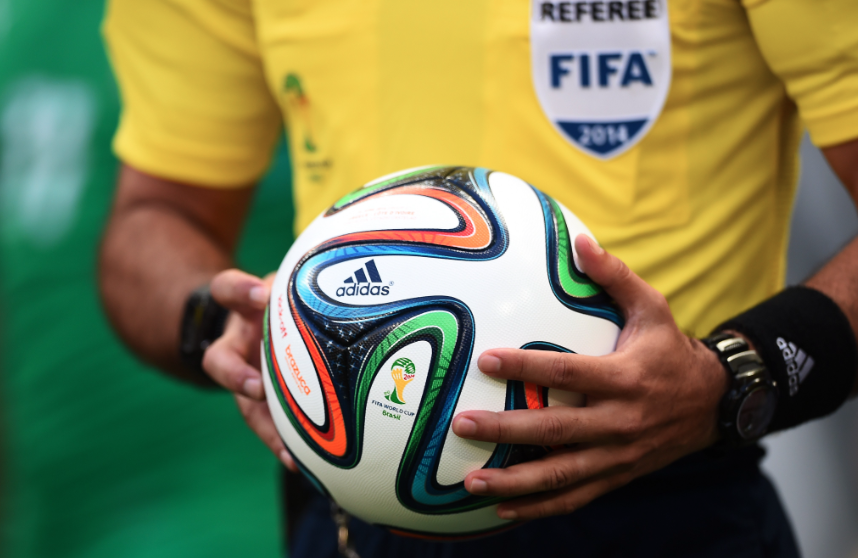 The World Cup provides the ultimate platform for brands to compete for the attention of billions of fans worldwide. And rivalry doesn't come any bigger with sportswear giants Nike and Adidas. In this edition, Nike is supplying shirts for 10 countries but Adidas nicks it with 12 of the 32 nations.
B is for Blatter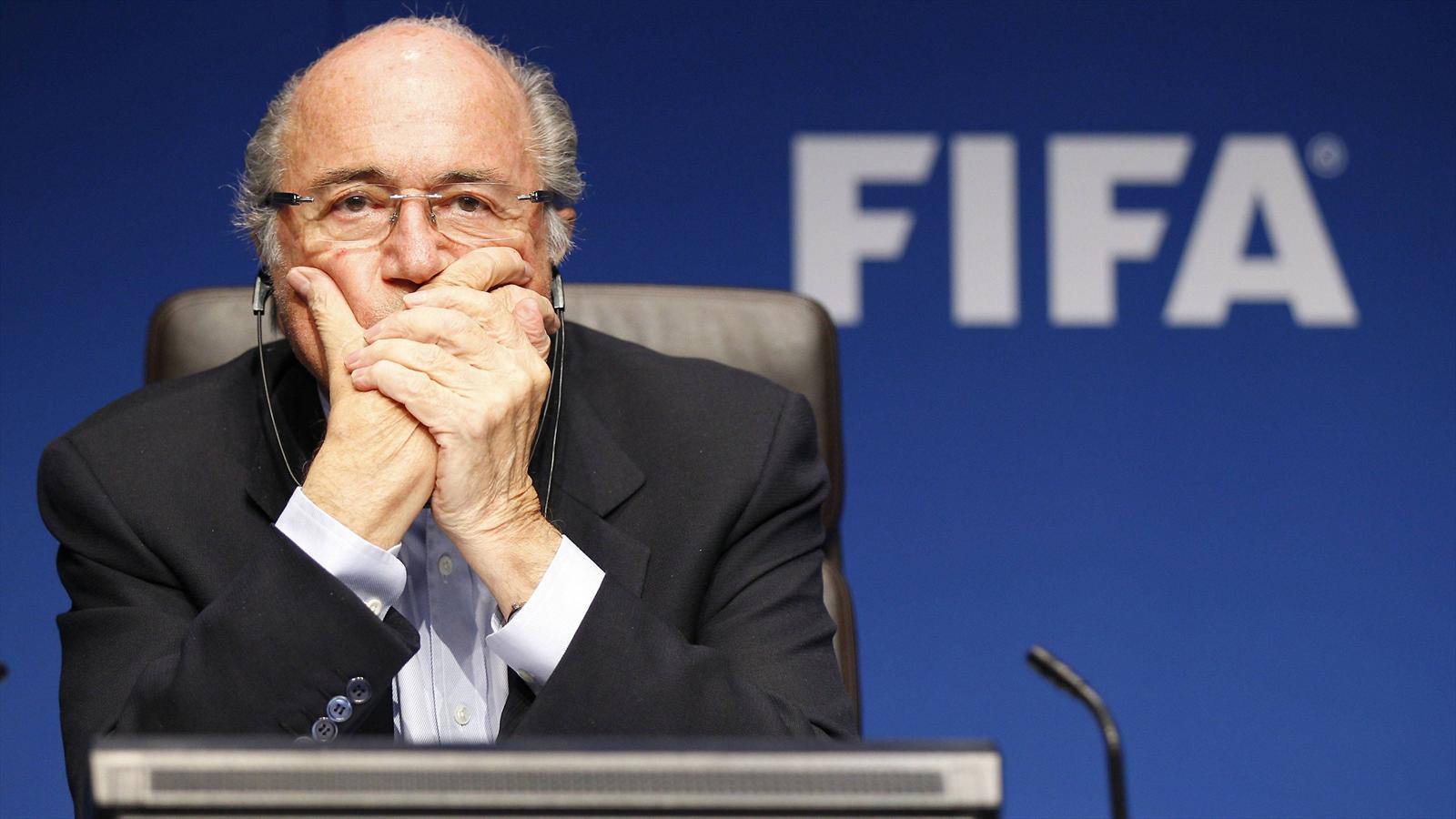 This is the first post-Sepp Blatter World Cup since the 1978 edition! The Swiss, who was the eighth president of FIFA from 1998 to 2015, is currently serving a six-year ban from participating in any of the activities of the federation.
C is for Cable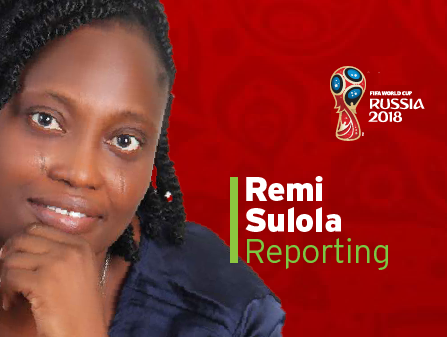 With a reporter and photographer in Russia, a team of experienced analysts in the background, and a special website dedicated to the biggest news and best videos, TheCable is the place for soccer fans to follow the tournament.
D is for Death
There's always a group of death in every World Cup and we reckon (albeit sentimentally) this group falls into the unenviable list. So are we going to see the 'death' of 2014 finalist and two-time champions Argentina? Or the Super Eagles who are making their sixth appearance in the competition? Will it be Croatia whose best showing at the World Cup was in 1998 when they came third? Or will it be debutant Iceland who reached the last eight at Euro 2016? You can only live to tell the story!
E is for El-Hadary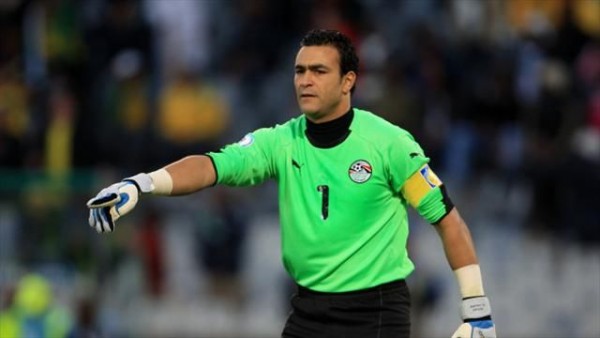 Egypt's Essam El-Hadary will be in the history book even if he makes only 60 seconds appearance in any of his country's three group games. The goalkeeper will dislodge Colombia's Faryd Mondragan and become, at 45, the oldest player to feature in the World Cup.
F is for favourites
It's always a challenge to predict who wins, but then it's always safer to stick with the usual suspects! The wise money should be on Brazil or Germany to finish the tournament as champions.
G is for goals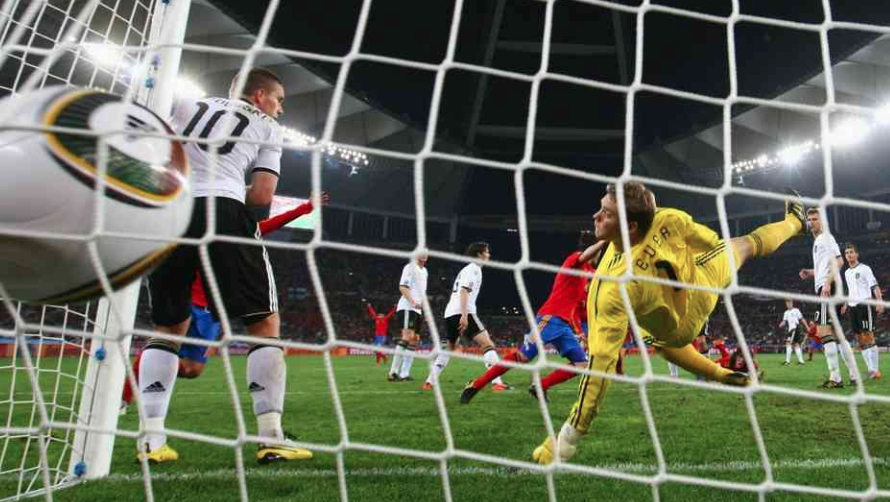 In 2015, Jose Mourinho responded to critics who labelled his Chelsea side "boring" by saying he imagines football in the future as "a beautiful green grass carpet without goals". Football without goals? Well, maybe in 3030 World Cup definitely not in Russia!
H is for host stadiums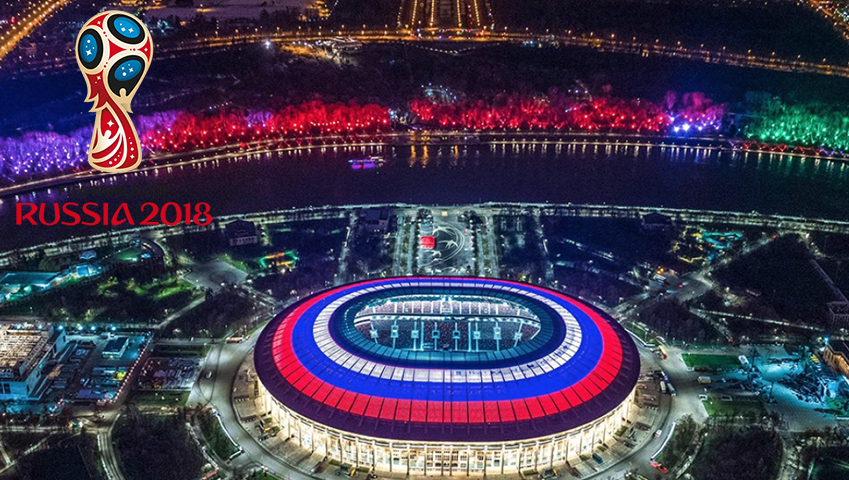 The World Cup of 32 teams, 64 matches, and 11 different Russian cities will be played in 12 venues thus: Aamara Arena, Nizhny Novgorod Stadium, Volgograd Arena, Ekaterinburg Arena, Mordovia Arena, Rostov Arena, Kaliningrad Stadium, Kazan Arena, Spartak Stadium, Fisht Stadium, Saint Petersburg Stadium, and Luzhniki Stadium.
I is for Iceland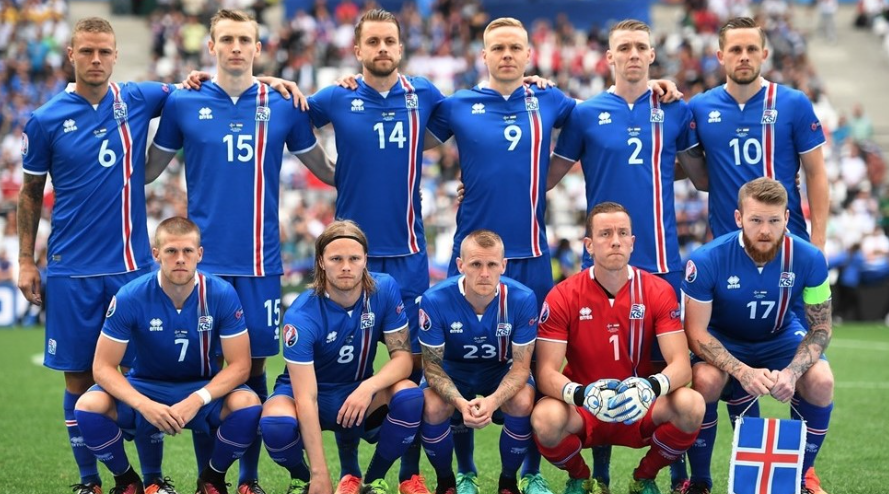 With only around 340,000 inhabitants, Iceland are by far the smallest country ever to qualify for the World Cup. They incredibly topped their qualifying group ahead of Croatia, Ukraine, and Turkey. Can they pull off the same feat against Argentina, Nigeria, and Croatia? Stranger things have happened at the World Cup. Like Yakubu Aiyegbeni…
J is for Jersey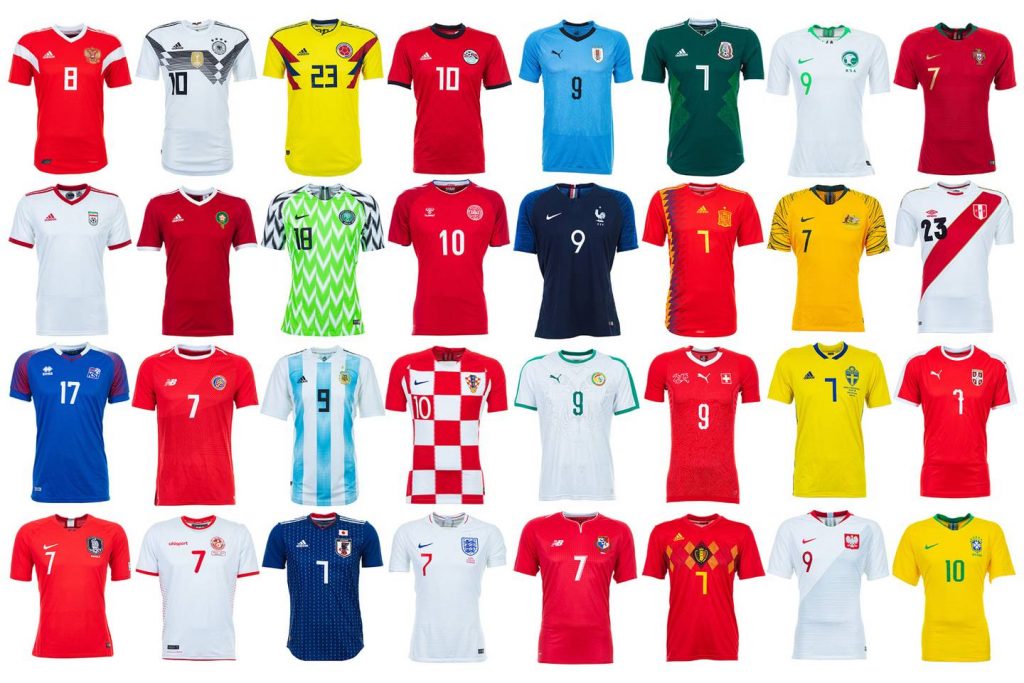 Fashion is not football but football is fashionable! And there's no better way of displaying the 'chic' side of the beautiful game than the jerseys worn by the different teams. Some appeal to the eyes while some are downright an eyesore. We won't bug you with the details. Why not feed your eyes!
K is for Kuz'Mich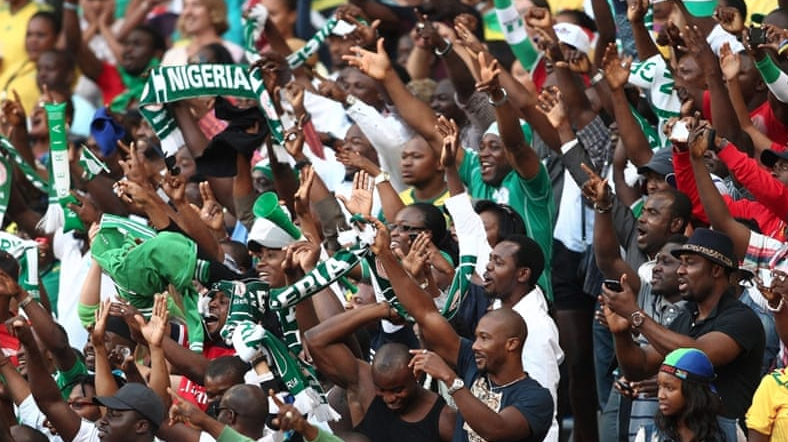 In Russian football lingo, a Kuz'Mich is a casual fan who goes to a game but doesn't join in the chanting. However, most Nigerian ladies (and some men) are Kuz'Mich minus fan because they are not even casual! Thank God the Remote Control has changed hands, though, temporarily.
L is for Luzhniki
The venue of the opening and closing ceremony of the World Cup will see Russians and Russia on June 14 but only Russians on July 15!
M is for Messi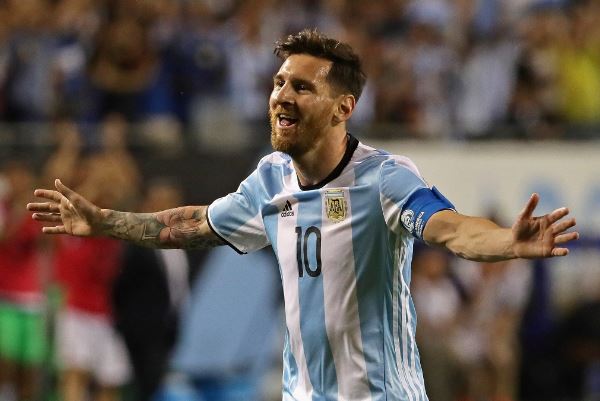 Lionel Messi has been carrying his nation's hope since he made his World Cup debut in 2006. Will he and Argentina be fourth time lucky?
N is for Nightmare
Guess you were expecting 'N is for Nigeria', right? We would have loved to include the Super Eagles in the mix until we saw the team list of Poland and names like Bartosz Bialkowski, Wojciech Szczesny, Bartosz Bereszynski, Artur Jedrzejczyk, Jakub Blaszczykowski, Jacek Goralski, Kamil Goricki, Grzegorz Krychowiak, Slawomir Peszko, Maciej Rybus, Piotr Zielinski, Rafal Kurzawa, Dawid Kownacki, Arkadiusz Milik, Lukasz Teodorczyk confronted us. Instantly we felt sorry for the commentators who will be on duty from June 14 to July 15.
O is for Oyinbo Wall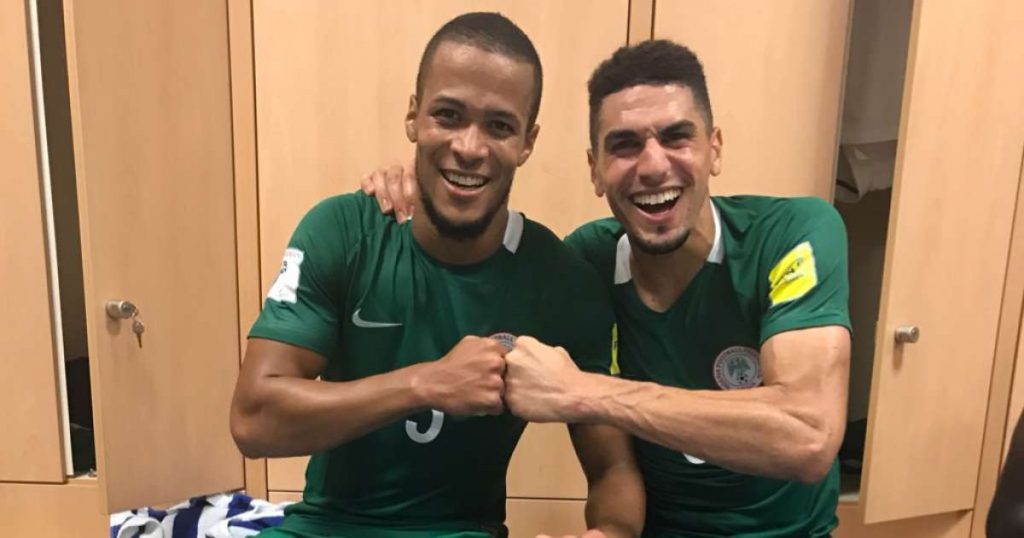 Leon Balogun and William Troost-Ekong are the Super Eagles of Nigeria centre-back pairing. But Oyinbo Wall? They stand out, don't they!
P is for Panama
Debutant Panama beat (Putin, Vladimir) to the letter and justifiably so. An early exit, probably after two games, looks likely but we pray and hope they trouble the elite (England and Belgium) as much as the Panama Papers have!
Q is for Qatar
Qatar 2022 are by far the most controversial choice of host in the history of the World Cup far ahead of…Russia in 2018!
R is for Referee
Referees from Gambia and Ethiopia will be among those on duty when the tournament kicks off on June 14 but not one from Nigeria. But the most populous black nation in the world is in good company. Not a single ref from Britain (a first since 1938) is taking part.
S is for Sack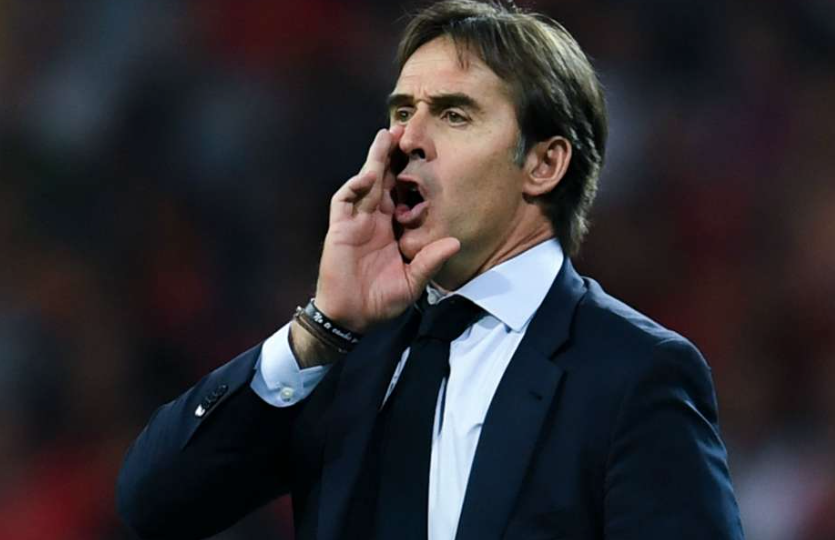 Not that Spain were favourites with Julen Lopetegui at the helm. However, his departure two days to their opening game against Portugal will definitely define Spanish 'inquisition' in this World Cup.
T is for Telstar 18
The Telstar 18, the official match ball of the World Cup, was designed by Adidas based on the concept of the company's first World Cup match ball in 1970. The ball has an embedded near-field communication (NFC) chip which is a set of communication protocols that enable two electronic devices, one of which is usually a portable device such as a smartphone, to establish communication by bringing them within 4 cm (1.6 in) of each other.
U is for the United States
We couldn't resist hitting the United States of America below the belt for failing to qualify for a tournament hosted by their frenemyRussia!
V is for VAR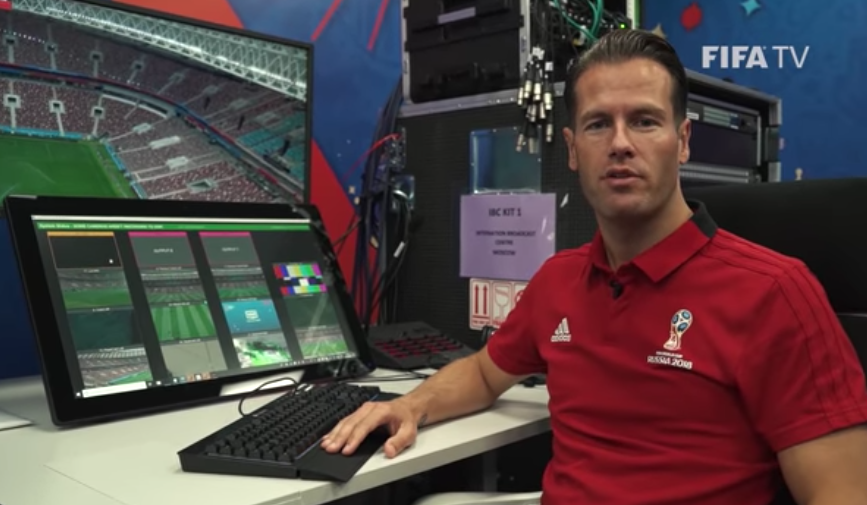 The video assistant referee (VAR) is a football assistant referee who reviews decisions made by the referee with the use of video footage and a headset for communication. In 2018, it was written into the Laws of the Game by the International Football Association Board (IFAB) following trials in a number of major competitions. It will make its debut in this World Cup and we expect it will cause some kind of diplomatic rows between countries. United Nations, be on alert!
W is for Wilimowski
Polish striker, Ernest Wilimowski, played only one game at a World Cup but set two records. No player can match his goals per game average, which is obvious. Incredibly, though, despite scoring four goals he finished on the losing side. Brazil won 6-5 at France 1938 after extra time. No other player has scored four times in a World Cup match and lost. Cristiano Ronaldo and Messi love breaking goals record. The duo can never beat Wilimowski first record. But can they beat the second?
X is for Xherdan Shaqiri
The Swiss forward "rescues" us from the used and overused 'X for x-ray'. But can he rescue his team against Brazil, Serbia, and Costa Rica in Group E?
Y is for Yaroslavl
If you thought the choice of Yaroslavl was made in the absence of a more worthy representative for this alphabet then you were…absolutely correct! But then Yaroslavl, along with Krasnodar, was one of the two venues cut from the list of centres for the World Cup.
Z is for Zabivaka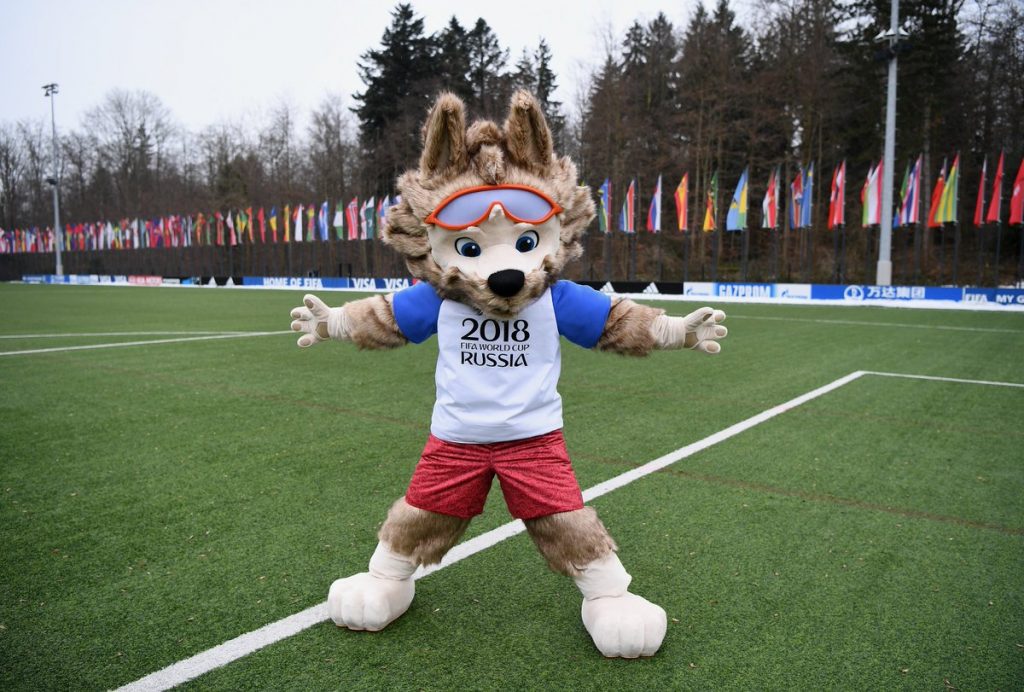 Zabivaka, a wolf with brown and white fur, wearing a T-shirt and sporting orange glasses, is the official mascot of the tournament. It was designed by a student, Ekaterina Bocharova, and was unveiled on October 21, 2016. The combination of white, blue and red T-shirt and shorts are the national colours of the Russian team.



TheCable