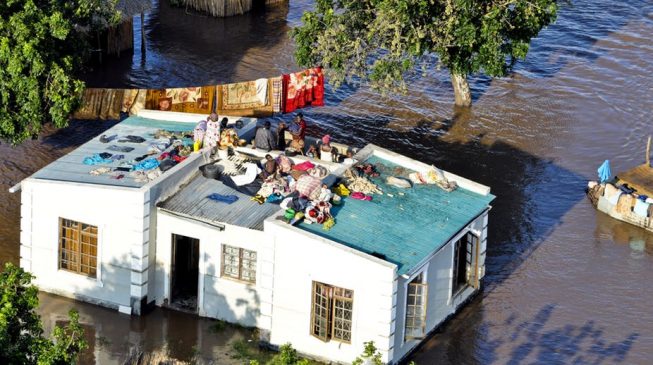 Mozambique was the site of one of Africa's most devastating natural disasters in recent times. In the year 2000 floods killed 700 people, displaced 60,000, and left more than 500,000 needing humanitarian assistance.
Unfortunately, neither the citizens nor the government had disaster insurance. This meant that the country had to seek donations and humanitarian aid to rebuild. At the time, Mozambique's economy was already constrained by poverty and low levels of social development. So the aftermath of the floods was another blow to the economy.
Insurance is one way that citizens and governments can mitigate against the damage caused by natural disasters. But in Sub-Saharan Africa the uptake of such insurance remains low. This is surprising given the increased threat large parts of the continent face from climate related hazards and the extreme economic losses that may be incurred.
So what are the factors underpinning this lack of demand for disaster insurance? They include risk assessment, access to information, and the affordability of premiums.
DISASTER INSURANCE
Kunreuther argued that insurance was a potent tool in mitigating disasters by securing recovery funds for disaster victims. Hirschleifer contended that insurance would secure resources for urgent problems and ensure faster recovery for those affected. Both advocated for insurance as a way of building up the cash reserves that would be needed in the long-term management of disasters.
BEHAVIOURAL ECONOMICS
FUTURE POLICY CONSIDERATIONS
To solve the sub-Saharan African insurance problem, our research indicates that a raft of coordinated policies should be implemented to ensure a net increase in demand for disaster insurance.