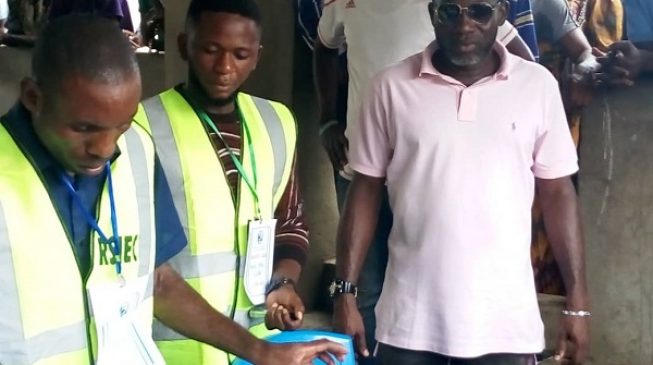 The Peoples Democratic Party (PDP) has won the 23 chairmanship positions in the Rivers council election.
Chukwunenye Uriri, chairman of Rivers State Independent Electoral Commission (RSIEC), announced the result of the poll on Sunday.
Describing the exercise as free, fair and bereft of violence, he said voting commenced in all the units at about 8am on Saturday and ended at 2pm.
Uriri said two political parties, the All Progressives Congress (APC) and the Independent Democrats (ID), boycotted the election.
Nyesom Wike, governor of Rivers, had earlier said the withdrawal of the APC from the council election is connected to the lack of recorded violence.
Wike had said: "Sixty-six out of 68 political parties participated, but no violence. That means that if APC had participated, probably we would have seen violence.
"Sixty-six political parties, no violence, no shooting, nobody has died.
"But, if the APC had participated, they would want to coerce security agencies, they would do all manner of negative things like bringing cultists to shoot.
"You can see that nobody hijacked materials. Everything has been peaceful.
"I have called the heads of security agencies and commended them for a job well done. That is what I have always said – allow people to vote for those they want."



TheCable