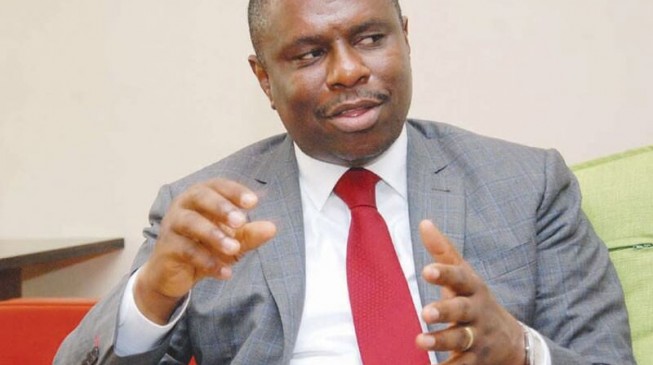 Dakuku Peterside, director-general of the Nigerian Maritime Administration and Safety Agency (NIMASA), says every member of the All Progressives Congress (APC) in Rivers "subscribes to the leadership" of Rotimi Amaechi.
His statement is coming on the heels of the disagreement between the minister of transportation, and Magnus Abe, senator representing Rivers south-east, which resulted in the factionalisation of the party in Rivers.
But Dakuku says there is no need to cry wolf ahead of the party's governorship primary election.
He said the APC is determined to remove the Peoples Democratic Party (PDP) administration of Nyesom Wike in 2019.
Peterside said the party's members will support whoever wins the governorship candidacy.
He said: "Every member of APC in Rivers State subscribes to the leadership of Chibuike Rotimi Amaechi. The party at the appropriate time will give guidelines on its governorship primary election and all will support whoever wins.
"There is no need crying wolf where there is none. Only those who have skeletons in their cupboards are panicking."
The former lawmaker further said he has not resigned as director-general of NIMASA, adding that he will inform the public of his decision in due time.
He said: "Let me emphatically state that at no point did I resign and as such, there was no rejection of my resignation from any quarters. I have repeatedly stated that whenever I am ready to make my decision known, I will tell Rivers people and it would not be hidden.
"I am aware that some jittery politicians, who have jeopardised their political relevance, may have resorted to blackmail and outright lies to give their waning members hope. This is not unusual, as they will become more desperate in the days ahead."
The NIMASA boss was the 2015 governorship candidate of the All Progressives Congress (APC) in Rivers.



TheCable