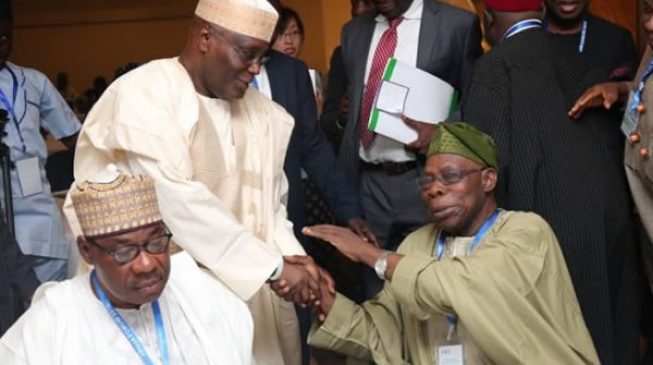 Former President Olusegun Obasanjo and ex-Vice-President Atiku Abubakar shook hands in Abuja on Wednesday.
Both men who have disagreed publicly in recent times, were in charge of the affairs of the country between 1999 and 2007.
Abubakar could have succeeded Obasanjo in 2003 but the elder statesman reportedly appealed to his influential deputy to allow him complete another term.
By 2007 when Obasanjo's second term ended, both men had fallen apart, with the former president quoted to have said: "I don't know who will succeed me but I know those who won't succeed me."
Although, the prominent politicians have reconciled publicly after which they renew hostilities, Aliyu Gusau, former national security adviser, succeeded in bringing them under one roof in Abuja on Wednesday.
It was at Transcorp Hilton Hotel, Abuja, where The Gusau Institute organised an event on 'A New Era for China-Africa Cooperation'.
Former President Boni Yayi of Benin Republic and ex-President Mahamane Ousmane of Niger Republic also attended the programme.
Below are pictures: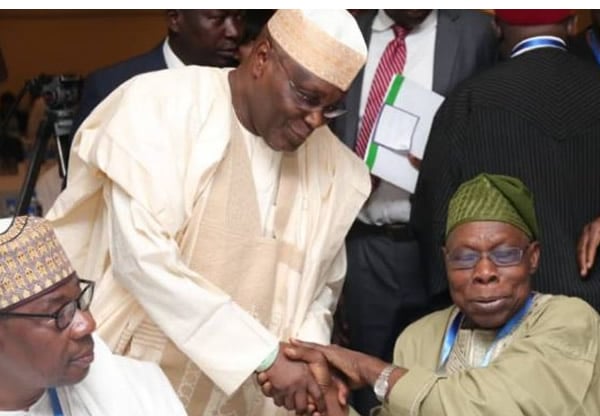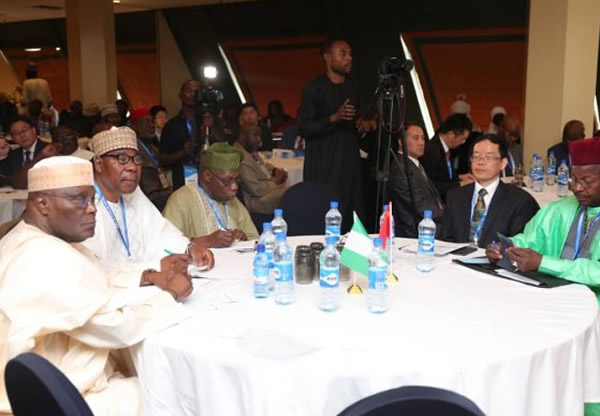 TheCable