SHOCKER: Nurse convicted of sex trafficking was an Edo assembly aspirant — who campaigned on women's rights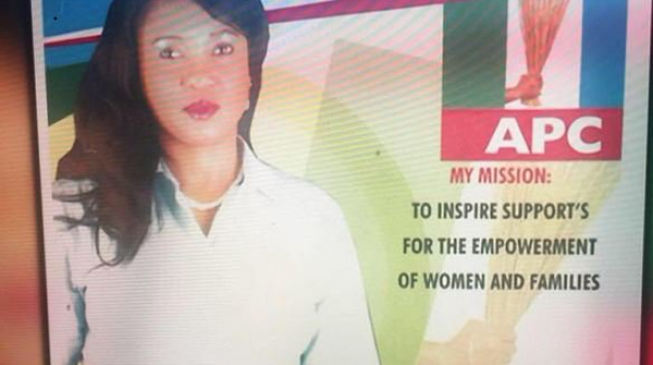 Josephine Iyamu, a nurse of Nigerian descent convicted of sex trafficking in the UK, vied to represent the interest of the women of Edo state in 2015.
A British court found Iyamu, also known as Mama Sandra, guilty of trafficking five women to Germany for prostitution.
A video of her arrest by BBC featured a campaign poster of Iyamu seeking to join the Edo state house of assembly on the platform of the All Progressives Congress (APC) to represent the people of Egor local government area of the state.
Ironically, Iyamu's mission was to "inspire support's for the empowerment of women and families".
In February 2014, Vanguard reported Iyamu lamenting poor female representation in the state and national house of assemblies.
While declaring her political intention, Iyamu reportedly called on Adams Oshiomhole, then governor of the state, to support more women in the 2015 elections.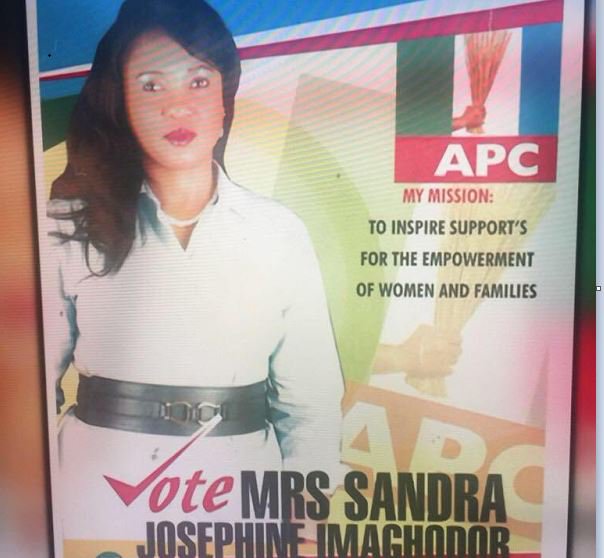 During Iyamu's trial, members of the jury were told that the 51-year-old nurse coerced the women — all Nigerians — to swear to secrecy during "juju" rituals and to also pay for her service.
The rituals involved eating chicken hearts, drinking blood containing worms, and rubbing powder into cuts.
One of the victims identified as Kiki reportedly met Iyamu in Benin, capital of Edo.
The state has been reported to be a hub for human trafficking.
In March, CNN reported how Nima Elbagir, one of its correspondents, went undercoverin order to have a first-hand experience of migrants who risk their lives to Europe through the desert.
The report, titled 'Don't struggle if you're raped', gave an account of the activities of human traffickers in Edo state.
"Edo State is Nigeria's trafficking hub and one of Africa's largest departure points. Each year, tens of thousands of migrants are illegally smuggled from here. They're refugees fleeing conflict or economic migrants in search of better opportunities in Europe, most having sold everything they own to finance the journey," the report read.
Nima Elbagir had said: "This is the most trafficked through destination in Africa. It is the main departure point for so much of these smuggling routes and yet, these traders are able to ply their trade so openly."
Iyamu will be sentenced on July 4.
Efe Ali-Imaghodor, her husband, was acquitted of doing acts intending to pervert the course of justice.



TheCable