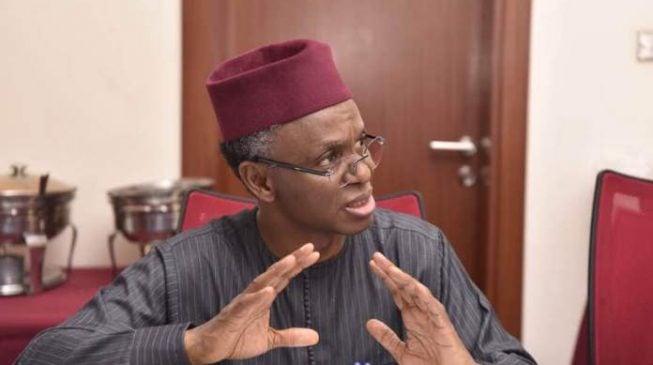 Nasir el-Rufai, governor of Kaduna state, says some members of the All Progressives Congress (APC) joined the party to worship their egos.
Speaking at the inauguration of the state executives of the party on Thursday, the governor said the APC would not derail from its vision because some its members are resolute.
"Some wayfarers, who see every political party only as a platform for elective or appointive office, or the perpetual worship of their egos, found their way into the party, and even got elected," he said.
"Then they abused trust by traducing the party that elected them. While we were all working to strengthen the party, some of these people violated party spirit by seeking to factionalise our party and creating the impression in the media of an irreconcilably divided party."
The governor said those people feel the APC does not abide by discipline.
"These individuals have now been told clearly by our members that the APC does not abide indiscipline, opportunism or the irresponsible placement of personal interest above the collective," the governor said.
"The APC belongs to those willing and eager to work unstintingly for the people. As a party of the future, our doors remain open to those who see politics as a way of positively influencing society and promoting equality of opportunity.
"Next week, we shall be converging on Abuja to conclude the process of selecting new leadership for our party. Let us carry our spirit of unity to the national convention.
"The party and the state government have worked in close collaboration to deliver the manifesto of the APC. Let this spirit continue. Let us continue to make life better for our people. It is the solemn duty that we owe our people."
He urged the new executive to energise the party and increase its presence at the grassroots level.cv

The access gas y the to