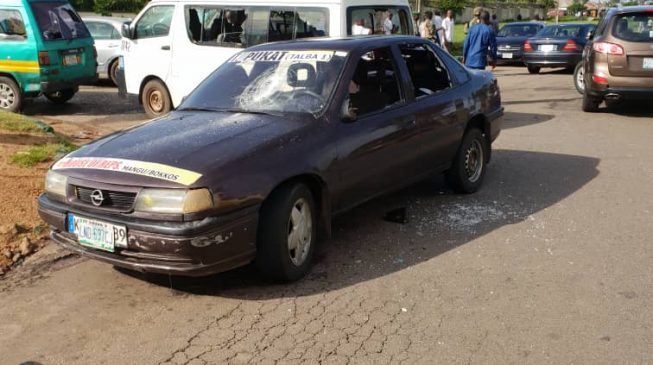 Youth in their numbers trooped to streets across Plateau state on Sunday to protest the mass killing which occurred in the state on Saturday.
Over 100 people lost their lives in the incident blamed on suspected herdsmen.
The attackers burnt buildings, including churches, destroyed vehicles and property worth millions of naira.
The tragic incident occurred on Saturday night.
Some aggrieved persons laid siege to Mangu-Du-Jos and Mangu-Barkin Ladi roads which lead to the southern part of Plateau.
Restricting vehicular movement, the youth who wielded dangerous objects lit bonfires on roads.
Many passengers were stranded as vehicles were prevented from going in and out of Jos.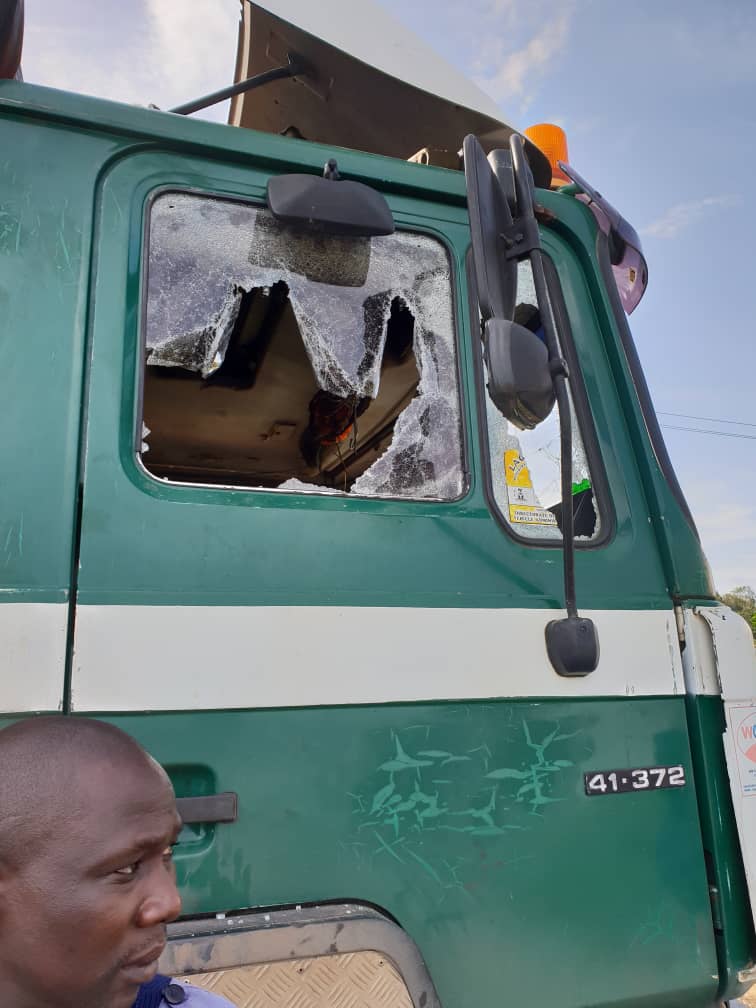 A truck allegedly vandalised by the attackers
Some aggrieved persons also converged on the Jos-Riyom highway, which connects Abuja, Kaduna and Nasarawa states.
An affected resident told TheCable that the youth ordered a vehicle he boarded to turn back when it got to Du, a community near Jos.
Du is the hometown of Jonah Jang, a former governor of the state who is currently a senator.
"We had a smooth rode from Gungji village in Kanke local government but when we got to Du, we saw youth in their hundreds lining both sides of the road," Danpak Wuzaddah, a Plateau resident told TheCable.
"Some of the persons entered our vehicles to identify what one of them said described as potential enemies. They did not harm anyone in our vehicle but the driver was ordered to head towards the direction we were coming from."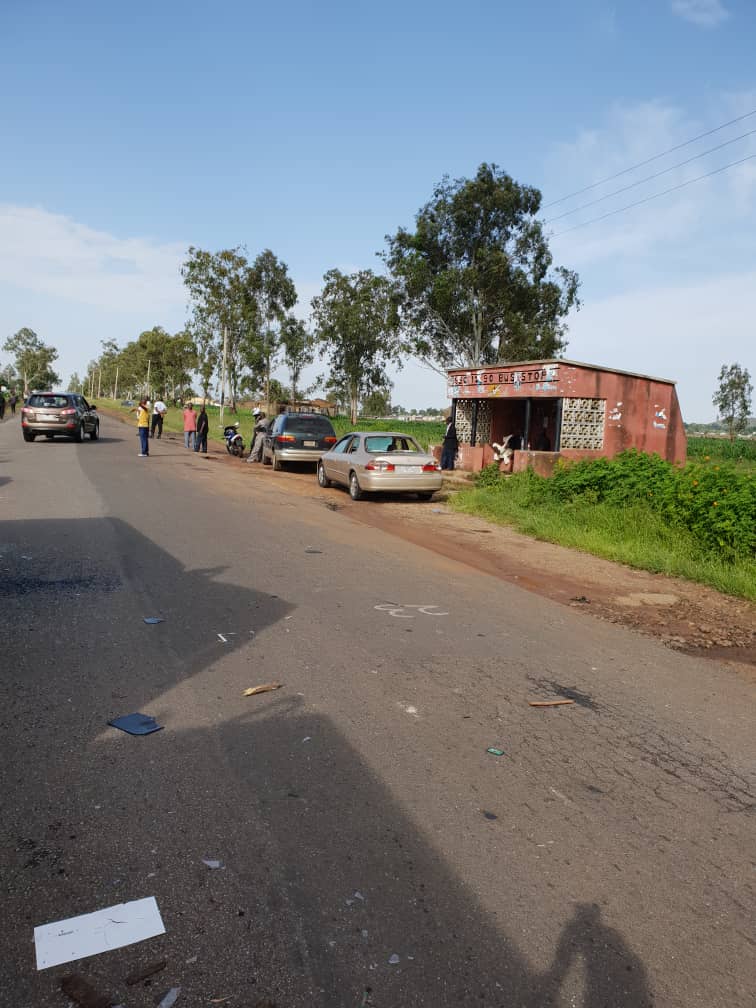 Few vehicles on a busy road
A politician residing in Mikang local government was travelling to Jos from Langtang during the protest.
He had to abort his trip in Pankshin.
The tense atmosphere made Simon Lalong, the governor, to cut short his trip to the convention of the All Progressives Congress (APC) in Abuja.
The two-day exercise ended some minutes past 8pm but Lalong returned to his state to meet his people mourning.
He appealed to them to comply with the dusk-to-dawn curfew imposed on three local government areas: Riyom, Barakin Ladi and Jos south.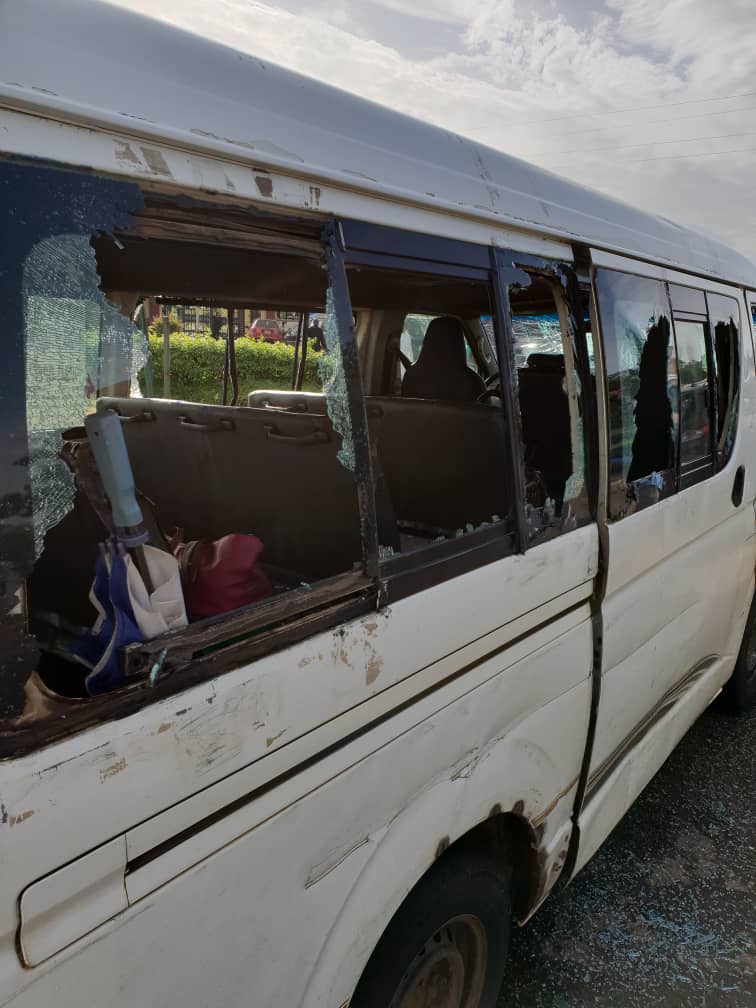 A bus destroyed during the attack
The police had initially put the death toll at 11 but by evening, Mathias Tyopev, police public relations officer in the state, said the casualty figure had risen to 86.
Tyopev said the dead bodies were discovered by a search party set up by Undie Adie, the state commissioner of police.
"Sequel to the attack in Gashish District of Barkin Ladi LGA on the 23/06/2018 ,a team headed by ACP Edeh John of the Department of Operations had also the DPO of Barkin Ladi Division and a Unit Commander from Mopol 38," he said in a statement.
"According to him after a careful search of the villages attacked in the District the following were discovered Eighty six (86) persons all together were killed. Six people injured. 50 house burnt; 15 motorcycles burnt down and two motor vehicles burnt down
"The team also carried out a detailed deployment. Corpses were released to the families for burial."



TheCable