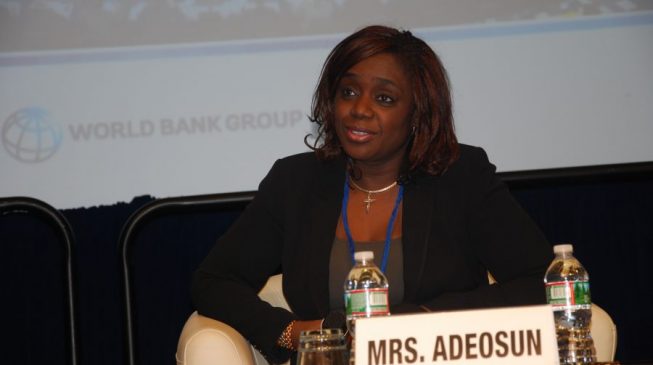 Kemi Adeosun, the minister of finance, says Nigeria is taking its time to look at the pros and cons of the African Continental Free Trade Agreement (AfCFTA) before signing.
Adeosun said this in Abuja on Wednesday at the 2018 annual meetings of the Afreximbank, with the theme 'Powering Africa Through Regional Integration'.
She said the African trade agreement is too important to sign without making sure that the interest of the people were protected.
She said the government has embarked on a nationwide consultation with state governments, local government authorities and manufacturers.
"We have been doing a lot of consultation around the country, with manufacturer groups and other stakeholders," she said.
"People are asking legitimate questions about how the AfCFTA affects them.
"It is extremely important for Nigeria to take its time to do this because we must never be in a hurry to get things wrong.
"We must get things right and that is why we must follow all the due process so that we can be able to say that we have done all the things that we are expected to do.
"So that is simply what has been happening in the last few months."
The agreement is expected to increase intra-African trade from the current 16% to 53% with a corresponding GDP growth and increase employment and job creation on the continent.
Of the 54 countries in Africa, 49 have signed the agreement.