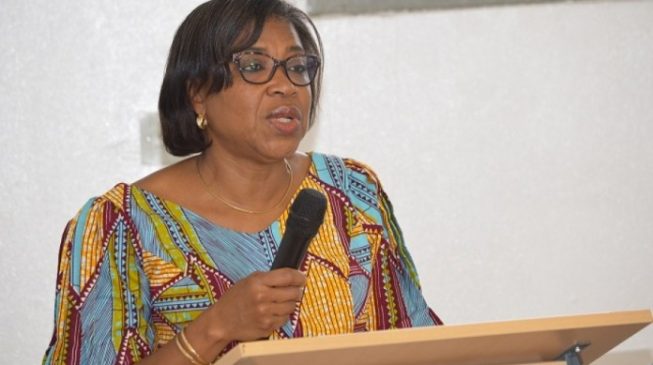 The Debt Management Office (DMO) says the federal government will issue another Green Bond to finance capital projects in the 2018 budget before the end of the year.
Patience Oniha, DMO director general made this known on Friday while speaking at the listing ceremony of the pioneer FGN N10.69 billion Green Bond at the FMDQ OTC Securities Exchange in Lagos.
NAN reports that Green Bonds are fixed income, liquid financial instruments used to raise funds dedicated to climate mitigation, adaption and other environment-friendly projects.
They provide investors with an attractive investment proposition and an opportunity to support environmentally and socially sound projects.
Oniha who was not specific when the second tranche would be floated said it would be for this year's borrowing.
She said the amount to be raised in the second tranche had not been determined by the government.
"It should be for the borrowing of this year, we can't give you a figure. We have already asked the Federal Ministry of Environment to work towards it," she said.
Oniha said the federal government was excited to midwife the green bond initiative being the first country in Africa to issue a sovereign green bond.
"We are excited to midwife this initiative that has put Nigerians in the forefront of something extremely commendable.
"And we have seen same sort of trend in the international market when we approach the market and other African countries will follow suit," she said.
Oniha said the funds from the N10.69 billion Green Bond and the subsequent ones would be for specified projects from the appropriation act like the Sukuk bond.
"The project will be very specific, and would already have been listed in the budget. So what is required is for them to be part of the budget and to be qualified for green bond financing," she said.
Oniha said the Federal Government issued an N10.69 billion Green Bond aimed at combating the threat of climate change in line with the Paris Agreement on Climate Change on Sept. 21, 2016.
She stated that the issuance would encourage other categories of issuers including other tiers of government and corporate organisations.
According to her, green bonds provide an additional instrument in Nigeria's bond market and an investment outlet for environmentally conscious investors as well as increase the variety of instruments and further deepens the market.
Bola Onadele, the managing director, FMDQ OTC, said the exchange would remain committed to the transformation of the nation's debt capital market.
Onadele said the organisation would continue to work with other stakeholders to deepen the debt market with the introduction of new products.



TheCable