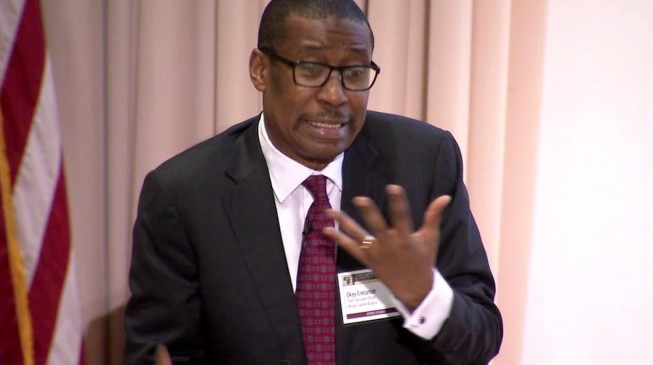 Okey Enelamah, minister of industry, trade and investment, says the digital economy is estimated to create three million jobs within the next three years.
The minister made this known on Wednesday while speaking at the 'Invest in Nigeria' summit in Silicon Valley, California, USA.
Enelamah is on the entourage of Vice President Yemi Osinbajo, who is on a working visit to the technology hub.
"From the $20m fundraiser in Andela to $10m fundraiser in Flutterwave, to the $7m in SureRemit via a blockchain ICO, $1.1m in Piggybank. There are easy scores of these today and counting," a statement by Bisi Daniels, his strategy and communications adviser, quoted him to have said.
"Today we have brought you some of our best: from the government, from the private sector, technology companies, local finance, policymakers. I hope this leaves no doubt as to our commitment to establishing a winning partnership with you in Nigeria's technology ecosystem."
The primary purpose of the visit is to attracting investments into Nigeria's tech space.
The trip is to showcase to the world the progress and strides in the country's technology, innovation and creative space by Nigerian start-ups and entertainment industry practitioners.
At the meeting held on Tuesday in Silicon Valley, the team interacted with Nigerians working with Google.
He later met with a series of key technology investors and also visited the headquarters of LinkedIn where he was the special guest at the firm's Fireside Chat with a packed full room of Nigerians in the diaspora.
There are projections that Nigeria will be one of the major countries where the latest generation of internet users will come from.