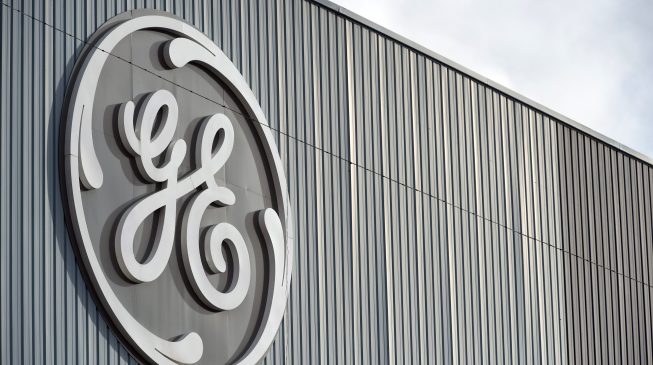 General Electric (GE) illegally withheld tax in excess of $3 million from its payments to ARCO Group Plc, a Nigerian oil servicing company, according to documents seen by TheCable.
There is strong evidence backing ARCO's allegation, but GE has told TheCable it would not comment "for confidentiality reasons".
In one of the documents, ARCO claimed that GE deducted 10% as withholding tax for a contract between 2006 and 2015 as against the 5% stipulated by Nigerian laws.
GE, a multinational company operating in the Nigerian oil and gas sector, had engaged ARCO for the supply of local personnel.
"Our interpretation of the contract of supply is that the applicable WHT rate should be 5% in line with the Federal Inland Revenue Service Circular No. 2006/02 dated February 2006," ARCO wrote, in a letter addressed to the Federal Inland Revenue Service (FIRS) seeking clarification on the applicable withholding tax rate to the contract.
"However, the IOC insisted that the rate is 10% in line with the contract for technical services in the same circular under reference. However, section 3.5 of the circular (Lines 8-11) referred to what should be classified as technical services states: the use of industrial machinery/equipment to provide a service does not render it to be technical because industry position requires that only arrangements that involve a transfer of technology, should be classified as technical."
In a mail dated June 21, 2017, Fasilat Ransome-Kuti of General Electric Corporate, who was subsequently introduced as a senior manager from Price Waterhouse Coopers (PwC), advised ARCO Group to seek clarification from the FIRS.
"We request you seek the clarification from the tax policy unit of FIRS in Abuja as only such clarification will suffice and give us comfort," she wrote.
"Also, we are unable to suspend the remittance of WHT on payment to ARCO as this will amount to non-compliance. There is penalty for non-compliance and this will be an additional cost to GE."
In a letter dated November 2, 2017, and signed by Tunde Fowler, FIRS chairman, he said the only part of the contract that is subject to 10% tax is office rent which is to be deducted by ARCO and remitted to FIRS.
Responding to the letter, GE said they had engaged PwC to confirm from FIRS.
It also expressed willingness to liaise with the FIRS on how the excess will be treated in the event the service upholds its position.
"This is based on the fact that the tax has already been deducted and remitted to the FIRS by GE. It is our view that the FIRS should either refund the excess WHT to ARCO or apply it as a credit against ARCO's future tax liability," GE wrote.
In a letter dated March 6, 2018, and signed by Benjamin Omotomiye, its group head of finance and admin, ARCO demanded a refund of the funds deducted within the eight-year period.
He wrote: "What we are requesting now, is the refund of 50% of total WHT deducted from ARCO's invoices from the period 2006 to 2015 as earlier communicated to you in our letter dated November 6, 2017, following the FIRS' clarification as follows:
€56,577.61 (Fifty-six thousand, five hundred and seventy-seven euros, sixty-one cents)$2,923,642.36 (Two million, nine hundred and twenty-three thousand, six hundred and forty-two dollars and thirty-six cents)N360,482,041.19 (Three hundred and sixty million, four hundred and eighty-two thousand, forty-one naira and nineteen kobo)."
When TheCable reached out to GE for a reaction, the company refused to comment.
"On the questions raised, we can confirm the existence of a contractual relationship between Arco Group and ourselves," Obagbemi Olusegun of BHGE Communications Sub-Saharan Africa, said.
"However, due to the confidentiality provisions governing this relationship, we are unable to disclose details of commercial dealings between both parties.
"I trust you understand our position on this."


TheCable