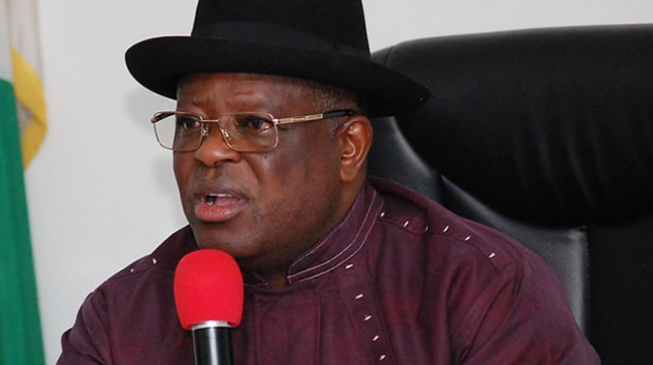 David Umahi, governor of Ebonyi state has denied decamping from the Peoples Democratic Party (PDP) to the All Progressives Congress (APC).
Umahi added that "even if there is a need" for him to leave the PDP, he can never leave for the "kind of APC in Ebonyi state".
Umahi said this on Tuesday while addressing journalists regarding recent reports that he has left the PDP.
Said to be an ally of President Muhammadu Buhari, the governor once expressed supportfor the president to seek a second term in office.
But he said his relationship with Buhari is personal because the president is his "boss".
"Mr. President or any APC person has never asked me to come to APC, and they will never ask me. And there is no reason for me to leave my party, PDP, of which I was the party chairman, deputy governor and now governor," he said.
"I have always insisted in character. People that jump from one party to the other should examine their characters, except if there is any problem within your party. As for today, till tomorrow until Christ comes, there is no crisis in PDP.
"Even if there is a need for me to leave PDP, I can never leave PDP to the kind of APC in Ebonyi state because with the kind of leaders in Ebonyi APC, leaders that have failed Ebonyi state, I can never be on the same political platform with them."



TheCable