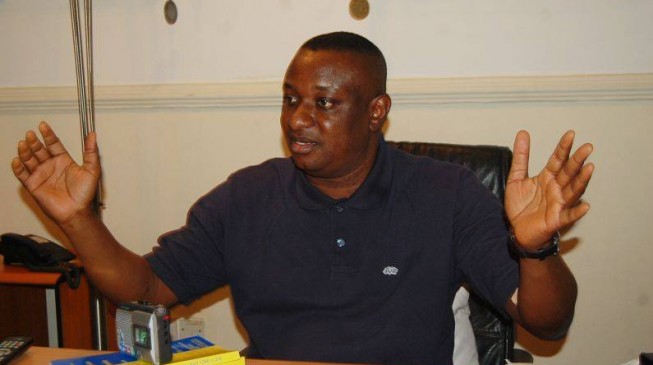 Festus Keyamo, spokesman of President Muhammadu Buhari Campaign Organisation, has accused the Peoples Democratic Party (PDP) of "harvesting chaff and fake news" ahead of the 2019 elections.
Keyamo said this while debunking a "fake news" allegedly engineered by the PDP.
He said a media report circulated by the opposition party had quoted Rotimi Amaechi, director-general of of the campaign organisation, as describing Adams Oshiomhole, national chairman of the All Progressives Congress (APC) as a "bad luck" to the ruling party.
The lawyer described the report as a "classic case of the much-touted fake news that has become a tool in the hands of desperate politicians."
"For the avoidance of doubt, we wish to state without equivocation that Rt. Honourable Rotimi Amaechi did not at any forum, whether in private or public, utter such words or anything close to those words in reference to Comrade Adams Oshiomhole. He holds Comrade Adams Oshiomhole in the highest esteem possible," he said.
"We have since discovered that this 'fake news' was concocted, released and circulated by the sinking main opposition party.
"Indeed the combination of Rt. Honourable Rotimi Amaechi and Comrade Adams Oshiomhole is an obvious nightmare to them."
The organisation added that it has learnt many of such "fake news" would be released and circulated by the opposition "presently clutching at straws and harvesting chaff to survive."
It said for the opposition, "blackmail, outright lies, falsehood and now "fake news" have become their campaign strategy" while "on our part, we are set to run an issue-based campaign."
Kola Ologbondiyan, PDP spokesman, is yet to reply to an inquiry sent by TheCable regarding the allegations as of the time of filing this report.


TheCable