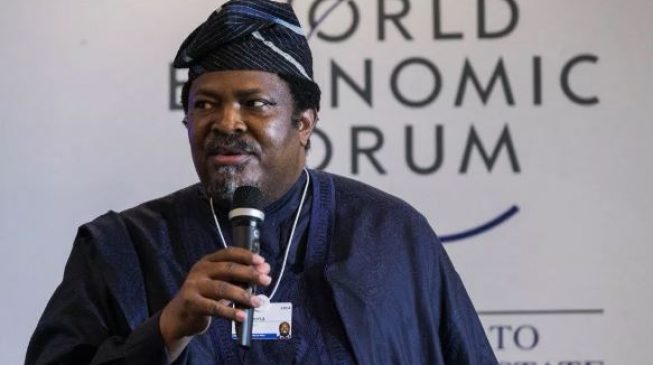 The Nigerian Press Organisation (NPO) has condemned the Nigerian Press Council Bill 2018, describing it as draconian and unconstitutional.
The NPO is made up of the Newspaper Proprietors' Association of Nigeria (NPAN), Nigeria Guild of Editors (NGE), Nigerian Union of Journalists (NUJ), Broadcasting Organisations of Nigeria (BON) and other media stakeholders.
The bill, which was recently passed for second reading at the senate, seeks to empower the Nigerian Press Council on decisions relating to training institutions and professional qualifications that would be acceptable for journalism practice in Nigeria.
According to a statement signed by Nduka Obaigbena, president of NPAN, if signed into law, the bill would serve as an "interference in the operations of the media in Nigeria as businesses registered under the relevant laws of the federation".
NPO said a lawsuit against the bill is still "pending at the supreme court," and therefore it should not be under consideration.
"The proposed bill is unconstitutional as it runs against the principles and tenets of the rule of law and is actually subjudice given that a case on the subject matter is still pending in the highest court of the land – the Supreme Court – in view of which the bill should not have been drafted in the first instance," the statement read.
"That the bill is, for all intents and purposes, draconian and anti-press freedom being an amalgamation of the obnoxious Public Officers Protection Against False accusation Decree No. 4 of 1984 and the Newspapers Registration Decree 43 of 1993, both vestiges of the dark days of military rule and therefore incurably and irreparably bad, being also inconsistent with values of our democratic society.
"That the bill through some of its other obnoxious provisions seeks to indoctrinate Nigerians, through the use and misuse of curricula in training of journalists and usurp the powers of the regulatory bodies in the educational sector affecting media training especially the National Universities Commission and the National Board for Technical Education."
Quoting section 22 of the 1999 constitution, the NPO said the bill seeks to incapacitate the media in the exercise of the duties and obligations imposed on it according to the law as of Nigeria.
While "demanding" that the bill should be dropped, the stakeholders said the government should "guarantee press freedom" and "borrow from best practices in other jurisdictions".
NPO resolved to "continue doing all it can to further promote media ethics, professionalism, transparency,  accountability and self-regulation, to ensure that the public interest is served at all times".



TheCable