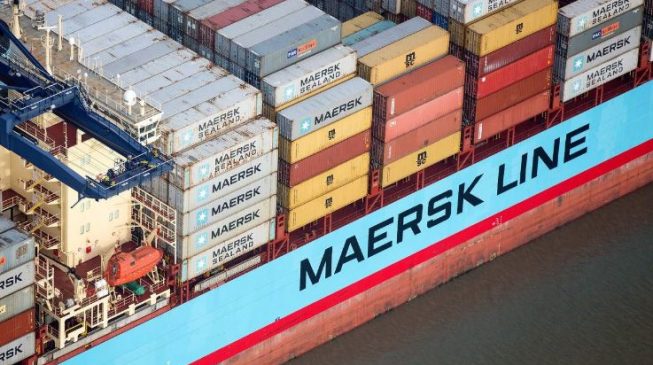 The Nigerian Ports Authority (NPA) has lifted the suspension placed on four shipping companies including Maersk Line and Cosco Shipping.
Hadiza Bala-Usman, NPA managing director, had ordered their suspension for failing to acquire and operate holding bays for their containers.
Isah Suwaid, NPA's spokesman, told NAN that the companies have been given two weeks beginning from Friday, July 20 to comply with the authority's conditions.
Suwaid said among the conditions were that the affected companies should increase the capacity of their holding bays from 1,800 TEUs (containers) to 7,500 TEUS.
"The affected companies will sign-off on the volume capacity of the holding bays verified at the end of the grace period and that at the expiration of the two weeks; an inspection will be conducted to ascertain compliance," he said.
"Thereafter, further sanctions will be applied for failure to meet the said conditions.
"It could be recalled that a fortnight ago, shipping services of Maersk Line, Cosco Shipping, APS and Lansal were suspended by the NPA for their inability to upgrade their holding bays capacities."
According to him, the suspension was for 10 days in the first instance.
He explained that the two-week period was granted to the affected shipping companies after a meeting with officials of the companies over the weekend.
"The decision by the NPA to grant the period of grace was after due consideration of their presentations at the meeting and a subsequent joint inspection of their existing facilities."



TheCable