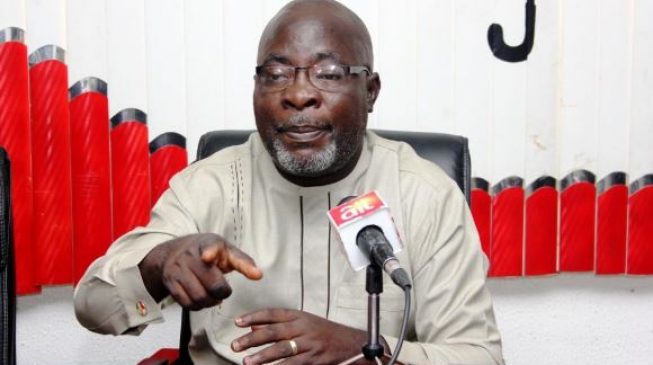 The Peoples Democratic Party (PDP) says it is considering a legal action against President Muhammadu Buhari over the executive order authorising seizure of assets suspected to be acquired with stolen funds.
Buhari signed the order which seeks to deny suspects access to assets seized by agencies investigating them.
In a statement by Kola Ologbondiyan, spokesman of the opposition party, PDP described the order as not just a dangerous step towards a descent to fascism but a disregard to the provisions of 1999 constitution.
"Already, our lawyers are considering a legal action against the federal government on the illegality of Mr President's action in the interest of Nigeria and Nigerians," the statement read.
political instrument, to haunt, traumatize, harass and victimize perceived political opponents.
"Mr President wants to change our democratic governance to a military regime, in line with his lamentation, two days ago, that the fight against corruption will be better under a military regime than under a democracy."
It said there could be no legitimate latitude of interpretation placed on sections 5 and 15 (5) of the 1999 constitution cited as justifications for the executive order.
"It is instructive to emphasize that the PDP is not in any way opposed to the fight against corruption. Rather, the party holds that the imposition of this executive order, which is radically at variance with the provisions of the constitution, is totally unacceptable," it said.
"PDP takes this executive order 6 of 2018 as a re-enactment of the obnoxious Decree 2 of 1984, which incidentally was also an enactment under then military head of state, General Muhammadu Buhari.
"This must not be permitted in our current democratic dispensation.''
The party urged the judiciary and the legislature to save Nigeria by rejecting the executive order.
"Nigeria is a democratic state run by the dictates of the law and the constitution and not by the rule of the thumb of any elected officer," it added.