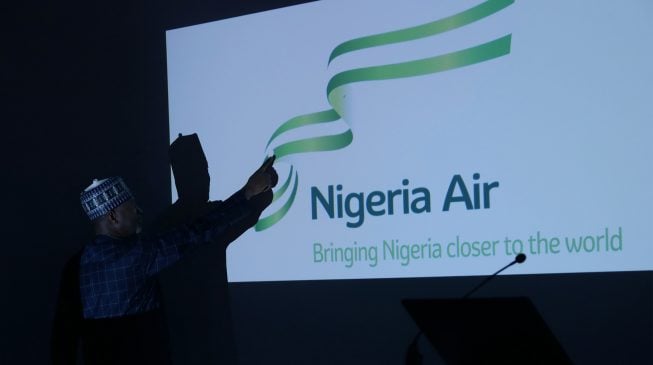 The federal government will not be able to exercise any control over the management of the new national carrier, Nigeria Air, TheCable can report.
This is a precondition for the approval of the public private partnership by the Infrastructural Concession Regulatory Commission (ICRC), according to a document seen by TheCable.
The document, which is the Outline Business Case Compliance Certificate, says any attempt to exercise control by the government will invalidate the process.
The document was signed by Chidi Izuwah, acting director general of ICRC.
The commission is saddled with the responsibility of monitoring compliance to public-private partnership agreements entered into by the federal government.
"The Infrastructural Concession Regulatory Commission (ICRC) has reviewed the project structuring report (PSR)/Outline Business Case (OBC) submitted by the federal ministry of transportation (aviation) for the establishment of a national carrier via a joint venture (JV) PPP arrangement," Izuwah wrote.
"Based upon an assessment and review of the PSC/OBC, market study and all other information available, this certificate confirms that the submission is in substantial compliance with the ICRC Act, 2005 and the National Policy on Public Private Partnership.
"This certificate is granted on the condition that the federal government demonstrates her commitment to leverage private sector capital and expertise towards the establishment of the national carrier through the provision of an upfront grant/viability gap funding to fund aircraft acquisition/start-up capital.
"The FGN also agrees to zero contribution to airline management decisions and zero management control by the government. Any attempt to impose government control over the management of the airline invalidates this certificate and the entire process."
The certificate will be valid for 12 months.
Hadi Sirika, aviation minister, unveiled the logo of the new carrier on Wednesday.
In 2004, Richard Branson, a British billionaire, invested in Virgin Nigeria but pulled out in 2010 over political interference.



TheCable