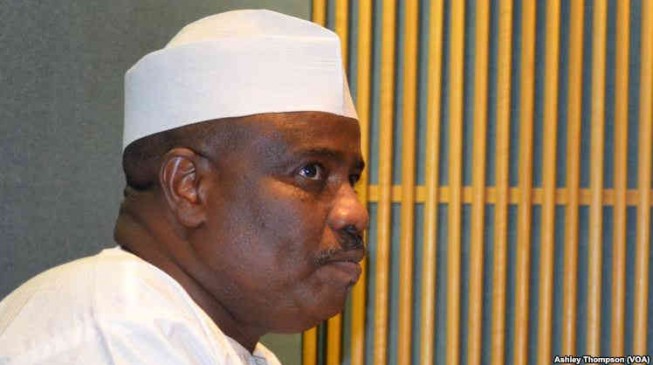 Not less than 252 special advisers and assistants appointed by Aminu Tambuwal, governor of Sokoto state, have resigned their appointments.
Ibrahim Haske, spokesman for the aides, announced the development at a news conference in Sokoto on Sunday.
He said their decision followed Tambuwal's defection from the All Progressives Congress (APC) to the opposition Peoples Democratic Party (PDP).
"Our appointment is based on the position that APC is the political party governing the state and now that the government belongs to PDP, we have no option other than to resign," he said.
"We are bonafide members of APC and our position has always remained same; we therefore resign voluntarily from the PDP government."
Haske, who was a former Sokoto south local government chairman, explained the decision was based on their desire to support APC to deliver on its mandate after the 2019 general elections.
Abdullahi Sokoto, also a special adviser to Tambuwal, restated the former aides' commitment and dedication toward ensuring the success of APC across the state.
He said: "We will continue to remain in our party APC and as such we sacrifice our political appointments to clarify people's doubt and show our stand on party supremacy."
He restated the group's loyalty and support to the policies and programme of the Federal Government under President Muhammadu Buhari and the leadership of APC.
In his reaction, Sadiq Achida, APC chairman in the state, commended the former aides to Tambuwal for their demonstration of loyalty to the party.
He said: "The sacrifice of the Special advisers is highly recommended and will surely be rewarded by the people and APC in future."



TheCable