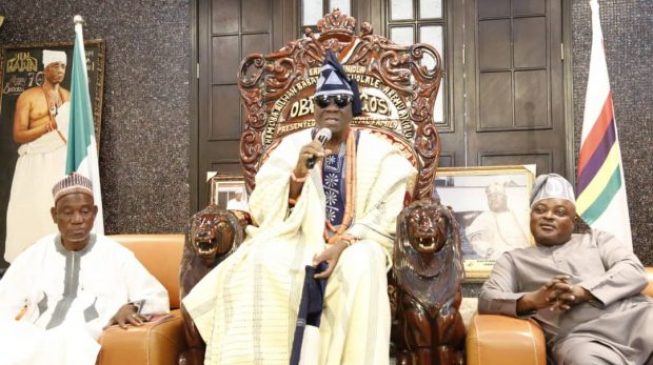 Rilwan Akiolu, the oba of Lagos, says President Muhammadu Buhari is not a materialistic leader.
"If you watch the life of President Buhari, he is not materialistically minded like the other people," Akiolu said.
The Lagos monarch made this remark when Mudashiru Obasa, speaker, Lagos state house of assembly, led the Conference of Speakers of State Legislatures of Nigeria to his palace on a courtesy call.
NAN reports that the visit was part of the activities for the 2018 Conference of Speakers which commenced on Friday in Lagos.
"God loves this country and we are very lucky. My appeal to you, my sons and daughters is that let peace return to this country. Nigeria is not going to break," he said.
"If all of us will cooperate, Nigeria will move forward. We are all one and we should regard ourselves as that.
"Cooperate with the national government. I believe in the corporate existence of Nigeria."
Akiolu urged the speakers to help address the challenges facing Buhari's administration.
He lamented that the major problem of Lagos was the concessioning of Apapa Port.
"You have seen our problem. This is not politics. I beg all of you to join your voices with us as we request for a Special Status for Lagos State, " he said.
He urged politicians to have the welfare of the citizens at heart and ensure the security of lives and property.



TheCable