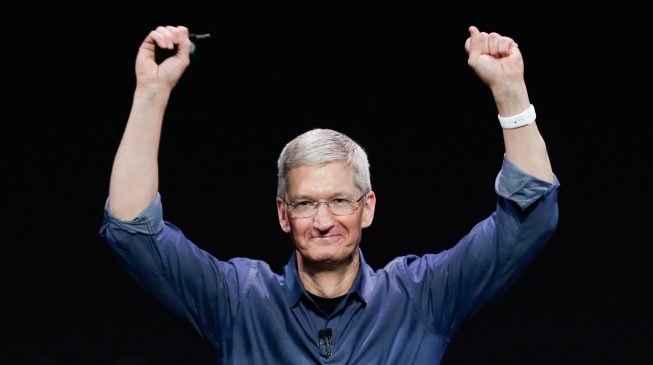 Apple has become the first publicly quoted company in the US to exceed $1 trillion in terms of value.
On Tuesday, the tech giant said it posted a $11.5 billion profit for the three months ending in June, up 32 percent from the same period a year ago.
CNN reports that the Apple crossed the trillion dollar mark when its share price exceeded $207.04 on the New York Stock Exchange on Thursday.
Its new all-time high is $207.05 which represents an increase of over 20 percent in 2018.
A boom in the sales of the iPhone 8 and iPhone X mostly in China and Japan, as well as increased services revenue were named as key determinants of the company's success story.
"Investor euphoria" surrounding the growing tech sector has also boosted the company's fortunes, the report said.
Analysts at Wall Street Wall have forecast higher share prices for Apple, estimating as much as $225 to $275 per share. This would raise the company's value to $1.3 trillion if achieved.
Closely following the iPhone maker in the US market is Amazon, with a net worth of $900 billion, while Google owner, Alphabet  and Microsoft are each said to be worth more than $800 billion.


TheCable