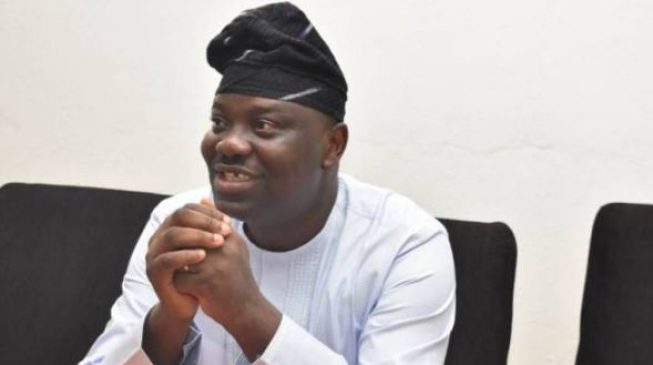 Adeolu Akande, a gubernatorial aspirant in Oyo, has urged governor Abiola Ajimobi to be compassionate in his governance of the state.
Akande said the recent actions of the Ajimobi government negates the 2011 promise to cater for the security and welfare of the people of the state.
The professor of political science at Igbinedion University was reacting to the Oyo government's demolition of Music House, a building owned by Yinka Ayefele, an iconic gospel musician.
Akande, a former chief of staff to Ajimobi, said no government without the element of compassion can go down in history as being successful.
He said in a statement: "The furore generated by the demolition of the property of Mr Yinka Ayefele must have demonstrated to the government by now that it was an unpopular decision. Government is about the people and not the anger and emotions of the people in government. The Yoruba captures this truism when they say 'ogbon ni oba n lo, oba ki lo agidi' meaning a 'ruler rules with wisdom and not with stubbornness'.
Akande said the reaction of the people to the demolition of Music House in an indication that Ajimobi needs to rejig his personnel.
"The Ayefele saga has once again brought to the fore the need for Governor Ajimobi to rethink his government and review its personnel and focus, as he embarks on his homestretch so that history can be kind to him," he said.
"As the premier chief of staff in the administration, I am pained to see that many of the lofty ideals that endeared the governor to the people in the early years have been abandoned and replaced with practices that can only wipe out the achievements of these early glorious years of his administration.
"It is more painful that many of the personnel who encourage controversial government decisions and actions claim innocence in private conservations and never identified themselves with those decisions, even in public.
"Ayefele means many things to many people. His rise to grace in spite of a major life challenge makes him a model for a good percentage of our people. As a musician, he has been the purveyor of joy and happiness to many of us because of his melodious and philosophical music. As a philanthropist, he is a great shield for hundreds of thousands of people. As the promoter of Fresh FM, he is a trustee of public trust as the station has become the voice of the voiceless.
"I recall that the location of the building was an issue when the dualisation of the Challenge-Toll Gate road was conceived by government about 2012 but the governor in his magnanimity directed that all government agencies involved must take measures to protect the building from demolition, even when some forces encouraged him to demolish the building.
"I plead that governor Ajimobi should exhibit this same compassion in taking measures that will protect Mr Ayefele, protect private investment in the state, and restore public admiration for him instead of the present angst that pervades the state. Government should open discussion with Mr Ayefele and find an amicable resolution of the dispute. Ayefele needs to be protected because he is a valuable icon of our society."


TheCable