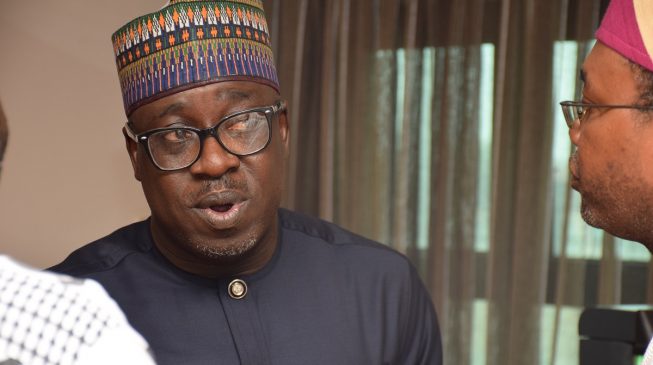 Bolaji Abdullahi, national publicity secretary of the All Progressives Congress (APC), has denied leaving the ruling party.
Shortly after Senate President Bukola Saraki and Abdulfatah Ahmed, governor of Kwara state, pulled out of the ruling party, there were reports that he had moved to the PDP.
Abdullahi is an ally of Saraki.
His absence during the regular Monday meeting of the APC national working committee (NWC) also fueled  speculations that he had dumped the ruling party.
But he told reporters at the APC headquarters in Abuja on Tuesday that he notified the party's national leadership that he would be absent at the meeting.
"It is not true that I have resigned and let me emphasis that there is no iota of truth in that report. I can understand where the speculation is coming from, perhaps because I was absent during the NWC meeting on Monday," Abdullahi said.
"However, the speculators didn't know that I told my colleagues that I was away in Kwara State.
"I want to put it on record that I came through the front door and if I want to leave, I will leave through the front door."



TheCable