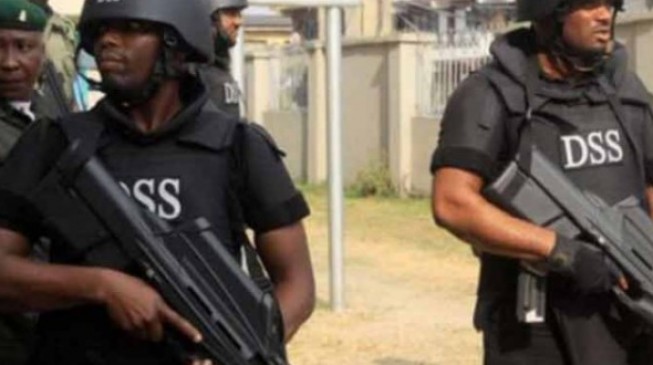 The Department of State Services (DSS) has appointed Nnochirionye Afunanya as its public relations officer.
This comes one week after Mathew Seyeifa, acting director-general of the agency, promised to pick a spokesman for the agency.
Under the leadership of Lawal Daura, the DSS had no spokesman but one Tony Opuiyo issued statements on behalf of the secret police.
Journalists found it difficult to get across to Opuiyo for information.
Marilyn Ogar was the last known spokeswoman of the DSS.
According to the statement announcing Afunanya's appointment, the new spokesman obtained BA. English (1997) , Abia State University, Uturu; MA. English (2009), University of Uyo; and MA. Peace and Strategic Studies (2011), University of Ilorin.
"He is currently pursuing a PhD in Security and Strategic Studies at the Nasarawa State University, Keffi," the statement read.
"He has attended several courses within and outside Nigeria namely: Innovation and Strategy at Harvard University, Boston, USA; Security Management and Coordination, London and Investigative Journalism at City University, London.
"Other courses he has attended are on Leadership, Arbitration, Conflict Management/Resolution, Negotiation and Public Communication among others. He is the Editor-in-Chief of the DSS' in-house Magazine, The Triple S."
He is also a member of many organisations including Nigerian Red Cross (NRC); Nigerian Institute of Management (NIM); Nigerian Institute for Industrial Security (NIIS); and Society for Peace Scholars and Practice (SPSP)."

TheCable