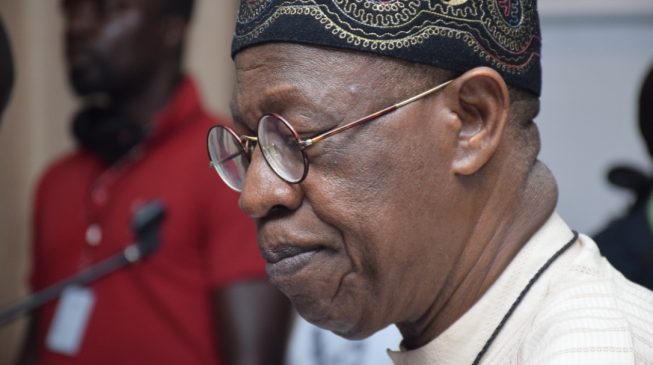 The federal government says the gale of defection in the nation's party politics will not shield any corrupt politician from investigation and prosecution.
Lai Mohammed, minister of information, gave the assurance when he paid an official visit to the Abuja office of The Authority Newspaper.
Fielding questions from members of the editorial board of the paper, the minister said that defection, even to the ruling All Progressives Congress (APC) would not immune politicians who had looted the nation's economy from being prosecuted.
"Nigerians should be rest assured that the fact that some persons are moving from one party to another does not mean that they will escape prosecution," he said.
"Nobody will escape investigation and prosecution on the ground that he or she has moved to APC. We have shown that with a former governor and a member of our party that was convicted. We will never terminate anybody's prosecution on the ground of decamping.
"However, it is not for the executive to do the work of the judiciary."
The minister, however, said many of the defections being witnessed were not premised on the allegation of escaping justice.
He said some defected for "political calculation and personal reasons''.
He also took a swipe at Senate President Bukola Saraki, saying: "I have never seen in history, where a leader of parliament will announce the defection of 15 members from his party.
"The proper thing is, if you are loyal to your party, you put stumbling blocks on such defection."
Mohammed said Kwara, his state and that of Saraki which is the epicentre of the defection, remained solidly behind APC and Buhari.


TheCable