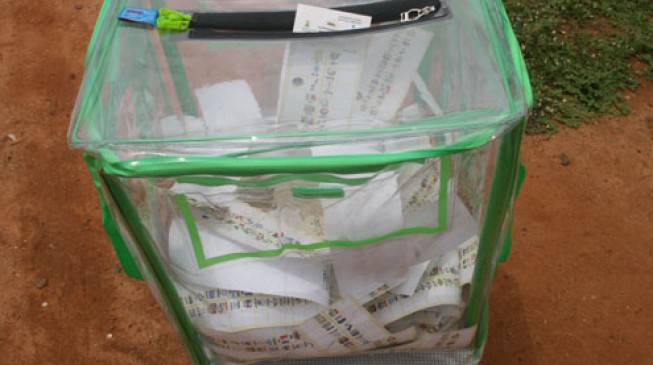 The Independent National Electoral Commission (INEC) says it lacks the constitutional power to arrest and investigate politicians involved in vote-buying.
In a letter sent to the Socio-Economic Rights and Accountability Project (SERAP), Okechukwu Ndech, INEC's acting secretary, said the commission can only partner with relevant security agencies to prosecute electoral offenders.
SERAP had in a letter dated July 17 asked INEC to prosecute those behind alleged vote-buying during the July 14 Ekiti governorship election.
The group asked the commission to take steps on the matter within 14 days of publication of the letter or face legal action.
But INEC said it is constrained by the law to carry out such action.
"We refer to your letter dated 17th July, 2018, wherein you requested that the commission investigate and prosecute alleged vote-buying in the recently concluded governorship election in Ekiti state," INEC's letter read.
"The commission wishes to inform SERAP of the constraints posed by extant statutory provisions against your well-intended request.
"You may also wish to note that it is not part of the constitutional duties of the commission to arrest and investigate suspects found to have contravened provisions of the Electoral Act or any other law for the time being in force.
"Section 150(2) of the Electoral Act 2010 (as amended) only confers powers on legal officers of the commission or any other legal practitioner appointed by it to undertake prosecution of offences disclosed under the act.
"We wish to assure you that the commission will continue to partner with relevant security agencies to prosecute electoral offenders."


TheCable